For anyone who is about to start a plastic injection molding project, one of the main questions is: what is (are) the true cost of my plastic injection mold(s). Everybody wants cheaper prices, but, to what level is the price still reasonable to ensure a satisfactory quality?
Well, to understand what the mold cost consists of, an easy way is to ask your mold maker to submit the cost break down in a spreadsheet. Let's dive right into an example.
This is an example of a square plastic lid
This is a square lid for a plastic box, the basic information is as follows:
Product material: PP
Product dimension: 150*150*15mm
Mold material: 718H
Number of cavities: 1
Ejection method: ejection plate
Our quote for this mold is $1250, the cost break down is listed below:
Catogory
Item
Description
Unit price

Qty. (unit)
Amount
Material
Mold base (standard)

Material 1045, outer dimension
300*280*260mm, 60 kgs.

$100
1 (piece)

$100
Core plate

Material 718H, 280*280*80mm, 50 kgs.

$150
1 (piece)

$150
Cavity plate

Material 718H, 280*280*80mm, 50 kgs.

$150
1 (piece)

$150
EDM electrode (for core)

Copper, 150*150*20mm, 4 kgs

$35
1 (piece)
$35
Accessories

Bolts, hose connectores ,etc.

$50
1 (set)
$30
Designing
Part designing fee

$50
1 (piece)
$50
Mold designing fee

$100
1 (piece)
$100
Machining
CNC milling

$8/hour

15 (hours)

$120

CNC engraving

$4/hour

10 (hours)
$40
Wire EDM

$1.5/hour
6 (hours)
$9

EDM discharging

$3/hour
10 (hours)
$30
Surface polishing
$8/hour
6 (hours)
$48
Assembly, heat treatment,
mold testing

Assembly

$8/hour

10 (hours)
$80
Heat treatment
$0.5/kg
None
Mold testing
$20/time
2 (times)
$40
Tax, overhead and others

Tax
$90

Administration fee
$95
Profit
$100
Total
$1,267
So in this particular case, the general composition of the mold cost is: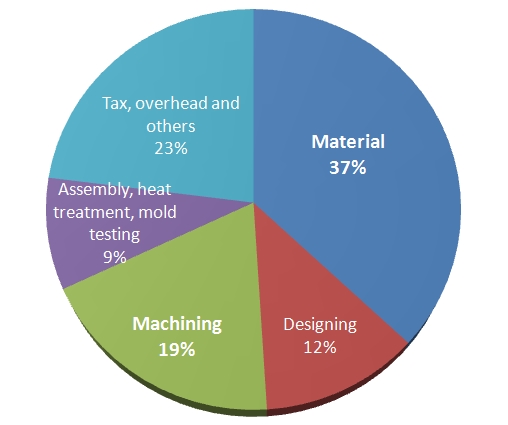 Are these numbers accurate?
You may wonder are these numbers accurate? How do I know the mold maker does not overrate the costs?
True, the mold maker will not be happy with a mere 10% of profit, so they will put some room in some of their calculations.
However, I do not mean they are all dishonest. Many of them will try to give you a close costs estimation, partly, it is because of the competition they are facing. You will always to ask several mold makers to quote your project, aren't you?
First of all, they will calculate the material cost on every job they are quoting, and the material cost (weight and price) is quite transparent, in most cases they will tell you exactly what it is. Usually, it should be no more than 5% of the real cost.
It will be less accurate when it comes to the machining cost, it is usually a rough estimation based on their experience. It is hard to predict the exact machining time needed to accomplish each process (milling, EDM discharging, etc) precisely, in order not to quote a price lower than the actual costs that is going to incur, they will put some safe room into it. It is quite often that they will quote you 10~20% more than the real cost.
Please look at the table below for the accuracy of each cost estimation:
| | |
| --- | --- |
| Material | Accurate (0~+5%) |
| Designing | Less accurate(0~+10%) |
| Machining | Not accurate (0~+20%) |
| Assembly, heat treatment, mold testing | Accurate (0~+5%) |
| Tax, overhead and others | Accurate (0~+5%) |
Overall, the profit for the mold maker will be somewhere between 15-30%, or even higher.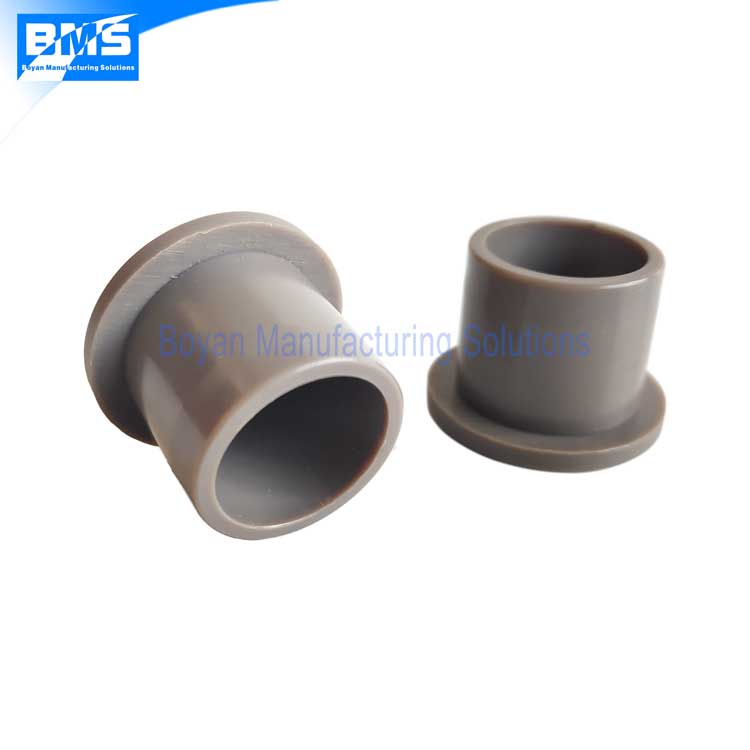 Mold material P20, 4 cavities, Polished finish. $500 is probably our the lowest price for very simple and small plastic molds. This mold does not have any sliders.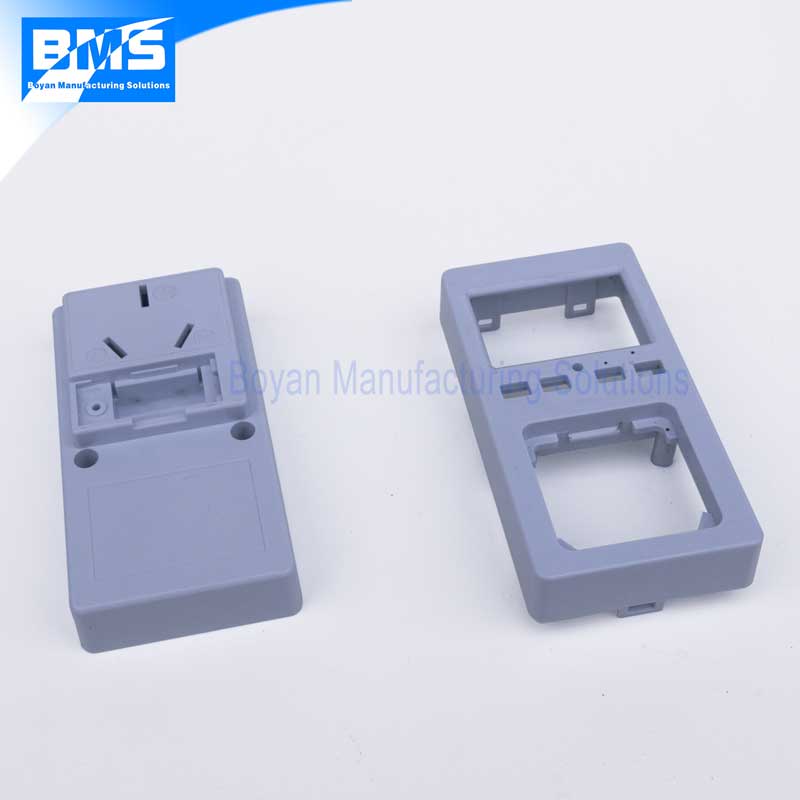 Mold material 718H, Family mold 1+1 cavities, Polished finish. There are multiple internal and external sliders for the side holes and some internal features.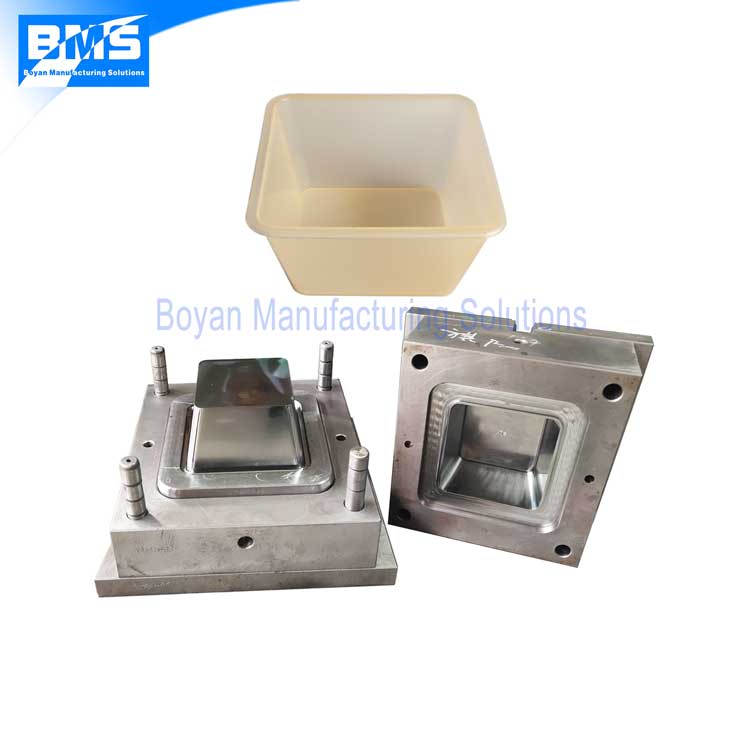 Square container, PP, 150*150*80 mm, $1,900
Mold material 718H, 1 cavity, Polished finish. We use air ejection in this mold, meaning the parts are blow out by compressed air. This way there are no ejection pin.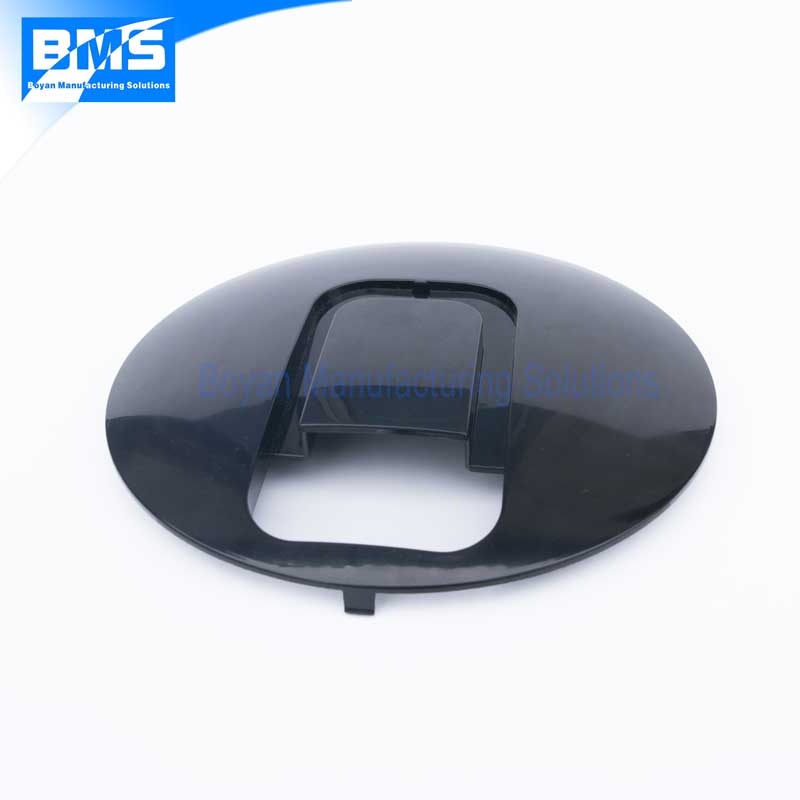 Mold material 718H, 1 cavity. It is critical to have an appealing appearance on the outside surface on this product.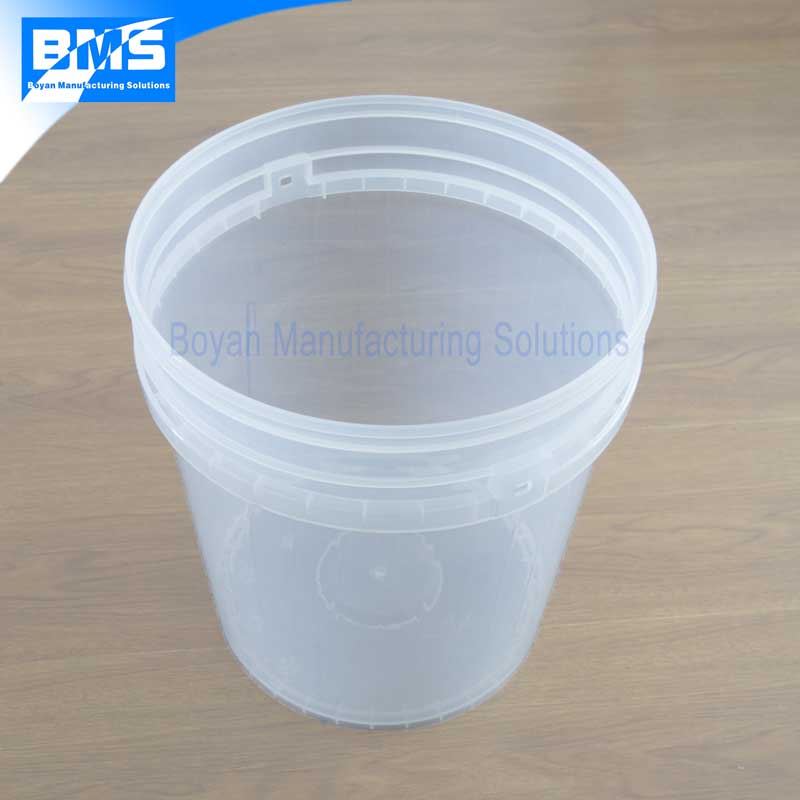 Mold material 718H, 1 cavity, Polished finish. Need to have smooth finish on the entire surface and even wall thickness.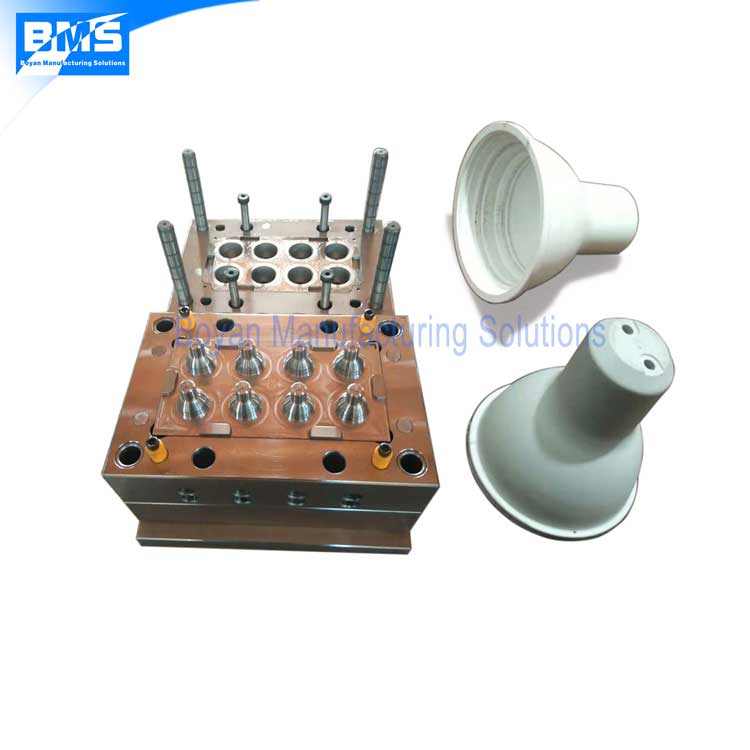 Mold material H13, 8 cavities. This is a very large volume product, it is critical to make each of them the exact weight. The mold is made to very high precision.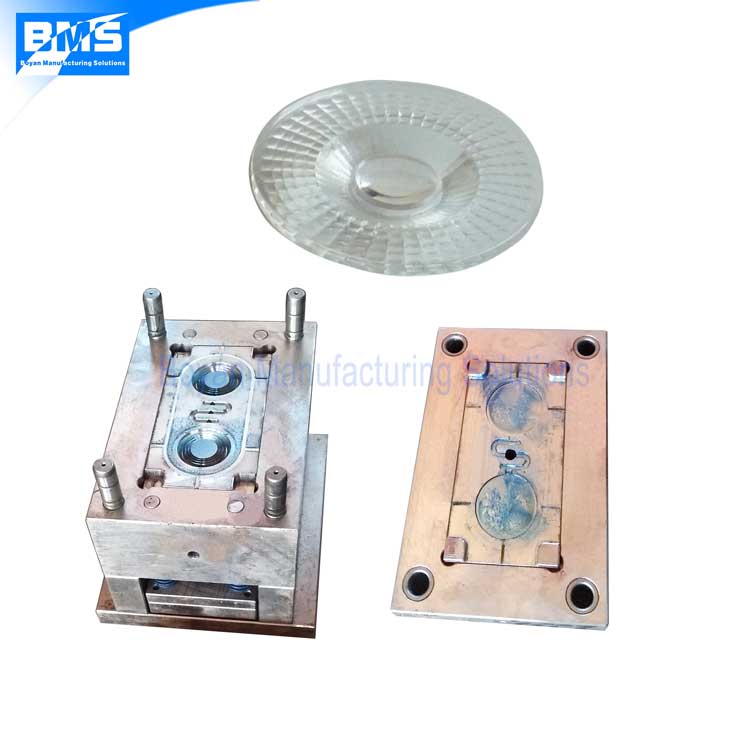 Mold material S136, 2 cavity. This mold is quite expensive of this size. The CAD design was outsourced, the polishing was done in a dustless room.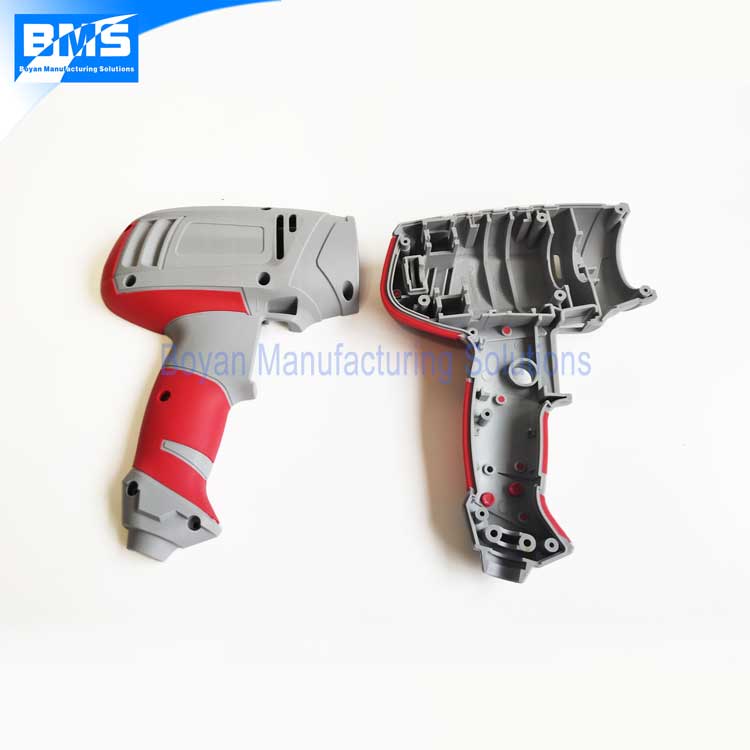 Mold material 718H, 2 cavity (2 molds). 2 molds are needed. One is for producing the substrates, the other is for TPE overmolding. High precision is required as well.
If you want to get a precise quote for your mold(s), please contact us, we will usually send you the quote within 24 hours.