Boyan Manufacturing Solutions Limited
Boyan makes custom manufacturing outsourcing easy and reliable
Depending on the use scenario of the product, we outline the key technical requirements and always ensure that these requirements are met during design, production, and inspection, resulting in a qualified product.
We provide a wide array of manufacturing services, like injection molding, sheet metal fabrication, stamping, CNC machining, wire forming, forging, cold forming, and so forth, which makes us a true one-stop shop for all your manufacturing needs. 
♦Mold design ♦Mold making ♦Plastic parts production ♦Rapid Prototyping ♦Reverse engineering ♦Painting and plating
♦Stamping ♦Laser cutting ♦CNC Bending ♦Deep drawing ♦Cold forming ♦TIG/MIG/Laser welding
♦CNC milling (3 and 4 axises) ♦CNC turning ♦Deburring and polishing ♦Highly aesthetic parts ♦100% visual inspection
Offshore custom manufacturing can be less expensive
We aim to keep you fully informed without the need for costly travel through the use of emails, online chat tools, pictures, and videos, which enables us to streamline the project management process, resulting in faster turnaround times and improved overall efficiency.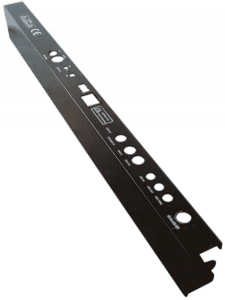 Design and Rapid Prototyping
Manufacturability check
Assembly and functionality check
Tooling and fixture design
Establish QC inspection criteria
Manufacture
Accept low and high-volume production orders.
Detail-minded and quality-oriented.
First Article inspection, in-process inspection, and before shipment inspection.
Packaging and Shipment
Packaging and loading plan design
Ocean shipment or courier delivery arrangement
Instant, Transparent Custom Part Quotes
As a custom parts manufacturer, we offer instant quotes with responses typically within 24 hours.
Our commitment to fair and transparent pricing means we keep costs low and clearly outlined.
Each quote undergoes meticulous calculation to ensure precision and accuracy, guaranteeing that you receive the most reliable pricing for your project.
Experience a Seamless Journey: From Quote to Final Product.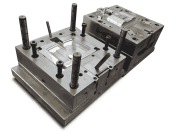 We are a custom manufacturing sourcing company that brings together experienced designers, engineers, and technicians.
When you come to us, we will work with you to find the best manufacturing solutions for your specific task and take care of all details to ensure that the final products meet their specifications.
We will also keep you informed throughout the process so that you can understand how it will be done and how it is going. We believe that understanding takes away worries.
We know that each custom manufacturing job is critical to the success of the entire project, and we analyze every detail of each phase to ensure it can be completed.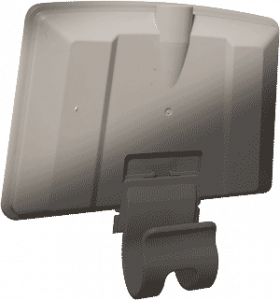 Our unique value proposition
We believe that business ethics and a sense of responsibility are more important than technical and engineering skills for producing quality products in a timely manner. Our dedication to quality and customer satisfaction is what sets us apart.
This is how we ensure our products and service meet the customer's expectations:
Before production, we will do a technical and capacity assessment of the product to make sure the factory is capable of completing it. We will point out what quality issues may arise and how to avoid them or minimize their impact.
We pay close attention to every detail of our products and keep our customers up-to-date by sending them reports, pictures, and videos. If there are any issues that require further verification, we will send samples to our customers. As a result, our customers rarely receive products with quality issues.
We recommend having video call meetings regularly to make sure the work progress matches our expectations, to check if there are any issues arising, what actions should be taken to solve the problems, so as for us to stay on the same page.
We sign contracts with factories for major processing orders. Production contracts cannot guarantee things going smoothly 100%, but they can at least make the factories more responsible and attentive. We have lawyers who work with us to review and revise contracts. In addition, we mostly use factories that we believe we can trust and have a good relationship with. (We did have a legal case dispute with a factory, click to find out more.)
We understand that confidentiality is important to you. We can assure you that we take confidentiality seriously and will sign a confidentiality agreement (or NDA) to put you at ease. We will also sign a contract with our factory with similar terms. Additionally, we will limit access to information about your product to a "need to know " level and to who need it.
As a sourcing company, we act as a third party between our customers and factories. If there is a quality issue, we will either refund or replace the defective parts at our expense and hold the factory accountable. 
Since we have ongoing orders with the factory it is much easier to settle the dispute. 
"I had the pleasure of working with Boyan Manufacturing Solutions, and their deep expertise in plastic injection molding truly shined. They were invaluable in turning a complicated concept into a high-quality final product…
(If you want to hear from our customers about our work, we can share their phone numbers with you. You are welcome to call them.)
Looking to get your next custom manufacturing job done?