If you want to find a CNC machining manufacturer or source CNC machined parts from China, what steps you may take? Here is what it will sound like:
Search on the internet or ask your business contact's reference and make a list of candidates;
 Send them the inquiry;
They start to send you the quotations.
Select 2 or 3 of them, ask them to make samples;
Receive and inspect their samples;
(Optional) Get on a plane to meet them and visit their factories;
Rest at ease and wait for order completion and the parts to arrive.
Unfortunately, things do not often work out that easy, CNC machining is a demanding job that requires high professionalism and disciplined training. More often than not, you are going to experience headaches of poor workmanship, inconsistent quality, delivery delay, and even malfunction of parts. Selecting the right offshore CNC machining supplier is an intensive work that requires rich experience and knowledge both in engineering and purchasing.
Set the right expectation for the Chinese manufacturers
I have been sourcing custom manufactured parts (made to drawing parts) for customers from different countries for many years, thus I have been in contact with many Chinese factories. Based on my own observations, it is not easy to find a supplier that allows you to relax at ease. For each project, no matter a small run or large volume, you need to get yourself more or less involved.
It is not that you explain things once and you are free from the job:
You need to come back again and check if they correctly understand the quality criteria;
You need to correct things when it goes wrong;
You need to push them when the progress is behind the schedule.
I do not mean they are all incompetent, but for the more demanding jobs (dimensional or aesthetic) this is often the case, so what I suggest is to be a bit realistic and set the right expectation when you start off. 
With that being said, if you want to choose the right supplier from your list, you need to conduct an effective conversation with each potential supplier to verify their capabilities and competence.
Get prepared before starting
Before you get started you need to be well prepared. Specify all technical requirements and prepare well-defined drawings. Which are the key dimensions and the tolerances for them? What is the material? What is the heat treatment or surface coating? Are there any aesthetic surfaces on the parts? What quantities do you wish to get quoted? You need to make everything clear on your side as well if you want to work with a professional supplier.
Don't worry if you are not an expert, good suppliers will discuss things with you and make clear all technical specs.

There are plenty of CNC machine shops out there in China, almost all of them claim to have cutting-edge machine tools, great quality and service, these statements are stereotyped and can be almost ignored. You need to judge them by your own eyes, here are several things you can do to judge the suppliers:
7 things to pay attention to while evaluating the Chinese factories
1. Is the supplier hungry for getting new orders?
Is the supplier hungry to get your orders? This is the most important thing to consider before entering into a business relationship with a new supplier. Not a job is too easy for CNC machining, if the factory does not pay full attention all the time, anything can go wrong. The factory has to show their willingness to be your supplier, otherwise, when there are some quality or delivery issues, which will arise earlier or later, there is a good chance your problems will not be settled properly and promptly.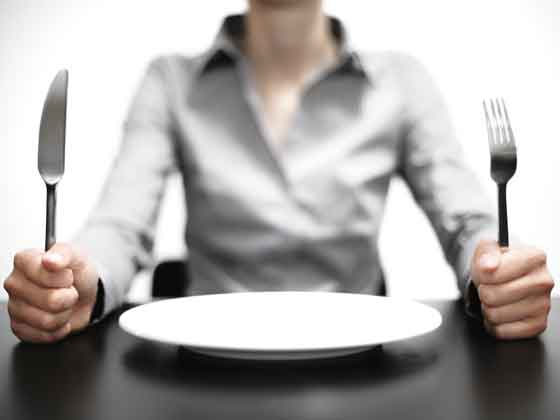 Are they courteous in communication? Do they spend the time and go into depths of technical details while in the early communication? Are they flexible in negotiating terms? You can more or less feel their attitude. 
There is not an easy answer to this question though, but you need to keep this in mind while going further down with one supplier. If you feel their casual attitude or feel uncomfortable with the communication, you should leave them.
2. Looking at their company profiles
What are the supplier's company size and capabilities? Try to get a list of machine tools/equipment, how many employees do they have, how large is their manufacturing facility? what is their annual output? You need to get a portrait of the supplier, and decide if they are a good fit for your particular job.
Of course, this is the main reason you want to source from China.
By saying the right prices, I mean the low prices, but not too low. If someone who quotes you unreasonably low prices, they are wasting your time.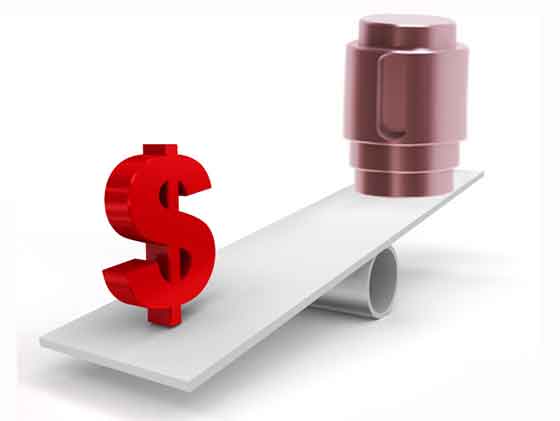 It is better you know your costs and have an idea of what the appropriate prices should be.
You might be surprised that the quotes will vary so much from different suppliers, choose the ones that fall in the right price range. Sometimes price negotiation is needed, ask them to send a cost break down if possible, this makes the negotiation easier.
You can quickly remove those suppliers whose prices are too high or too low, no need to move further with them and save your time.
4. Do they have designing capability?
Can they make drawings if you only send them 3d files? A well-defined drawing is an indication of their professionalism and will certainly gain our trust and respect.
Do they redraw your drawings for their manufacturing and QC inspection? You might wonder why that is necessary, but this is part of the QC process that all documents should be under control. I do not think a drawing written in English (or other languages) can be used for production in China.
They need to specify all technical specs precisely and check if all features are machineable. Here is an example, a radius is required for the inside corners for milling: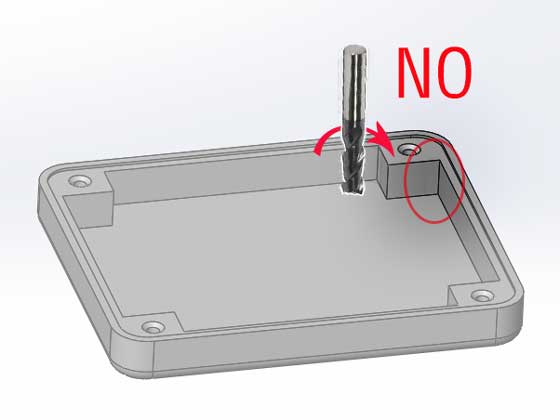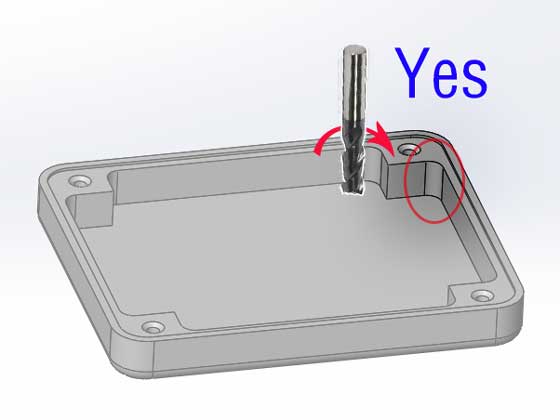 They need to check if your drawings are best specified, which include: dimensional tolerance, surface roughness, material and hardness, and more importantly, the GD&T (Geometric Dimensioning and Tolerancing).

5. Does the supplier have an effective quality control system in place?
Do they have full-time QC inspectors? Do they calibrate the inspection tools in a timely manner?
Do they check the dimensions, hardness, coatings, surface appearance carefully and correctly? Using the right tool? And send you the inspection report?
This is what may go wrong most likely. For too many times we receive the supplier's QC report indicating everything is fine, while things turned out to be the other way when we check the products by ourselves. 
You always need to ask them to send the samples with the QC report at the beginning.
6. Do they have good suppliers?
Do they have reliable suppliers for material and outsourced processes like aluminum anodizing, surface polishing, powder coating, spray painting, and so forth?
This is critical to ensure quality if your products need these processes.
Many times the problems do not come from the machining processes, which are in better control, but from these outsourced processes, or the material quality.
Ask them if they can show you similar samples. It is not easy to locate a qualified supplier for those mentioned secondly processes.
You may need to select 2 or 3 suppliers to produce samples at the same time, in case some of them fail so you do not waste too much time.
Pay a fair price if the samples are good, even if you are not going to send them the order.
You need to state it clearly that you expect the samples to be as good as in bulk productions. It is quite often that the factories finish samples with some "minor" issues and explain to you that the issues will be fixed in future production, but quite often the issue will remain or other issues will arise in production. We have experienced this many times.
Like I mentioned above, ask them to send the samples with the QC report.
Factory tour is not important
In today's world, there are plenty of communication tools, you can make video calls to see around the factory, why bother to spend the time and money to just see the factory and sit down to have a chat? At the early stage, there is really nothing much that can be accomplished with a factory tour. 
While in order production, it makes sense to visit the factory regularly just to make sure things are going on right, at least you need to visit once before the shipment, you do not want bad parts showing up in your warehouse.
Now you are almost ready to go! How many suppliers should you contact in order to locate one good? At least 30 to my experience, if the ones who do not respond to your inquiry are counted (you still need to spend time to collect their information though)! It is not easy to find a good supplier.
Even if you have started cooperation with one supplier, you are not supposed to drop your guard, you still need to get yourself involved quite a bit to make sure things are going on right.