This is a plastic lens retainer for smartphone cameras, which is installed under the back cover of the phones. These parts are produced by 2 shot injection molding, with the substrate PA6+GF and TPU overmolded.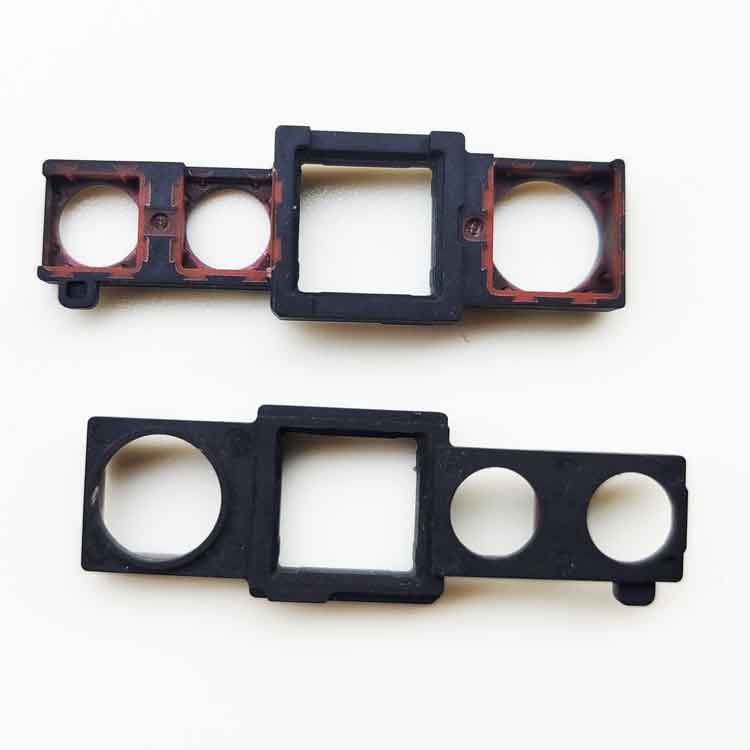 Part specification:
| | |
| --- | --- |
| Material | PA6 GF. TPU |
| Dimensions | 39*12.6mm |
| Net weight | 0.83 gram |
| Manufacturing process | 2-shot molding |
| Mold information | 2 molds, 16 cavities each |
| Mold type | hot runners |
Critical features:
The key dimensions are within the tolerance of ±0.05mm;
The flatness and parallelness of surfaces are within 0.06mm;
No burrs or bumps allowed;
The gate scar should be under the part surface
Very small details:
The overmolded layer of TPU is only 0.4-1mm thick, and there are many small V-slots to further secure the overmolded layer from coming apart. Many small details need to be made precisely according to the design.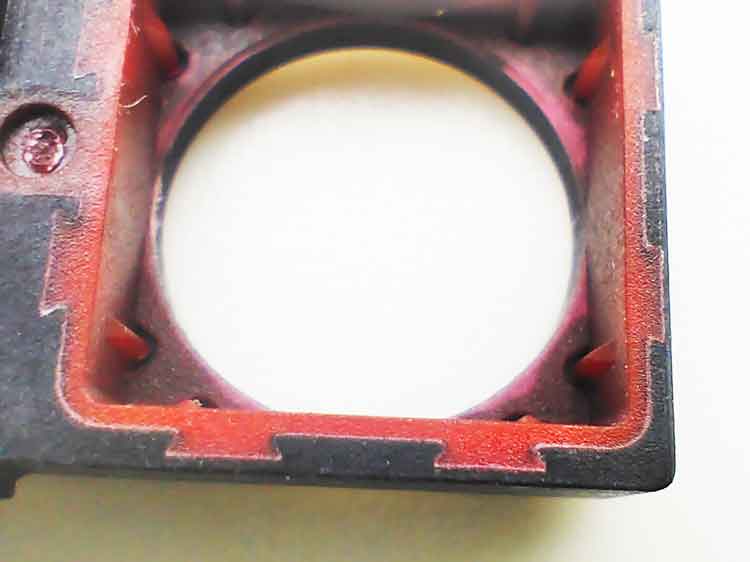 High precision of the molded parts:
To allow the parts function properly with the lens, these parts need to be made flat and with the minimum bend, warpage or distortion.