A plastic cylinder container and the injection mold
This is a plastic cylinder container, but it is actually octagonal in shape. A flat cover will be welded to the bottom afterward, then the whole piece will be chrome plated to have a metal-like shiny finish.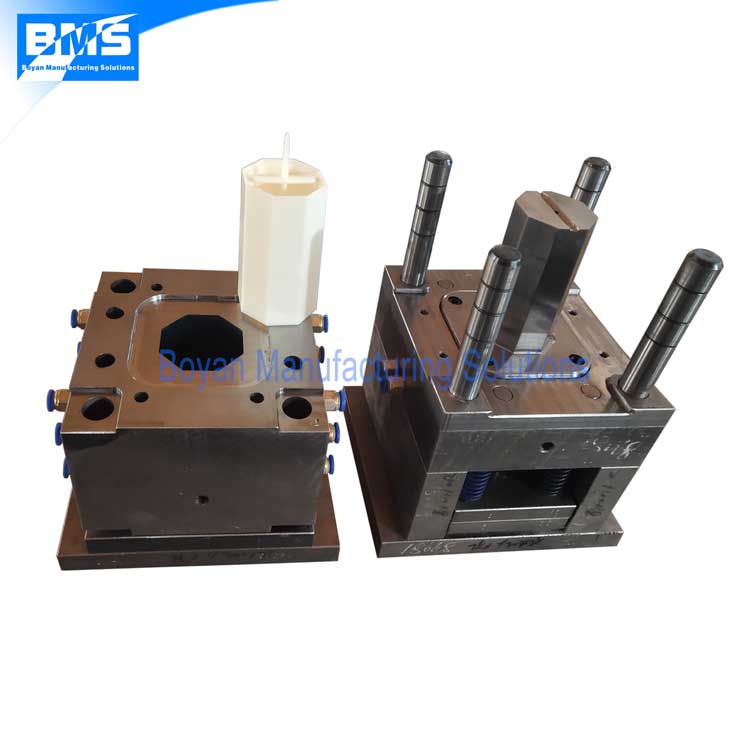 Part specifications
| | |
| --- | --- |
| Material | ABS |
| Size | 72*72*130 mm |
| Weight | 110 grams |
| Tolerance for the key dimension | +/-0.3mm |
| Processes | Injection molding |

Mold price $3400
Cavity number: 1
Mold material: 718H
Lead time: 45 days
Critical quality requirements
Avoiding sticking to the upper half of the mold (cavity)
–What does sticking to the upper half mean?
The upper half of the mold is where the cavity is located, and usually, there are no ejection pins in it, so it is important not to let plastic part get stuck to the upper half when the machine opens the mold.
Every time the plastic piece sticks to the upper mold, you will experience a hard time taking it out from the mold cavity, and there is a risk you damage the mold surfaces, because you will use some hand tools to remove the plastic piece.
With that being said, now we will see this is a long tube-shaped part, besides, it has a smooth polished finish. Both these 2 features make it easier to get stuck to the upper half of the mold.
–What measure we have taken to avoid it
Proper mold design is critical to prevent this issue from happening.
We made a 2-piece design of the upper mold, the piece where the cavity is located is moveable against the clamping plate. When the mold is opened, the cavity piece pushes up the plastic part so it is loosened, and you can easily take it out from the mold.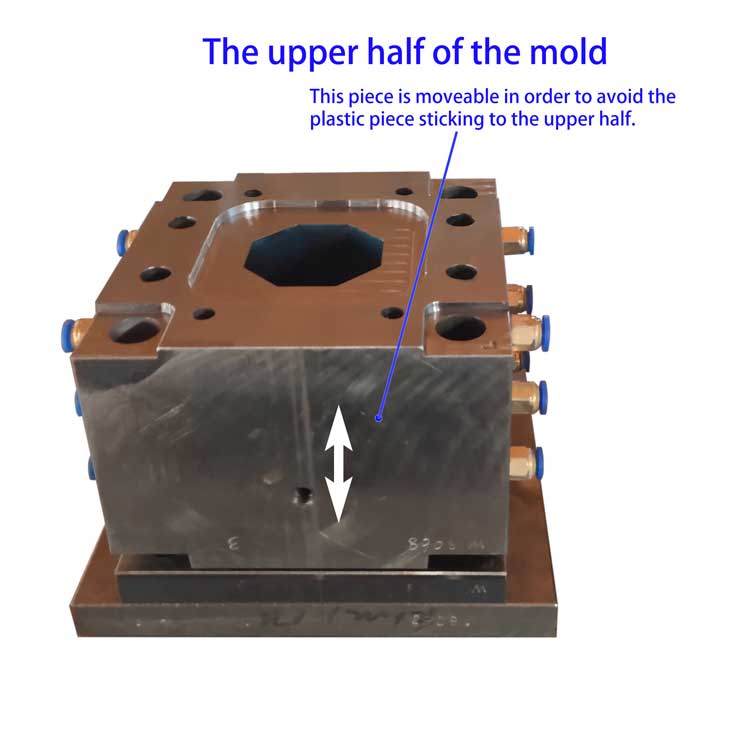 Smooth polished finish, avoid visible weld lines
No visible weld lines are allowed because the part will be chromed plated, the surface imperfections will become more visible after chrome plating.
There are 2 gates in this mold, so the weld lines will be located in the middle of 2 gates. We have taken some measures to control the weld lines. If you look closely at the surface (under light reflection), there is still a very light weld line, but it is within an acceptable level.
The weld line extends to about 1/3 of the total length.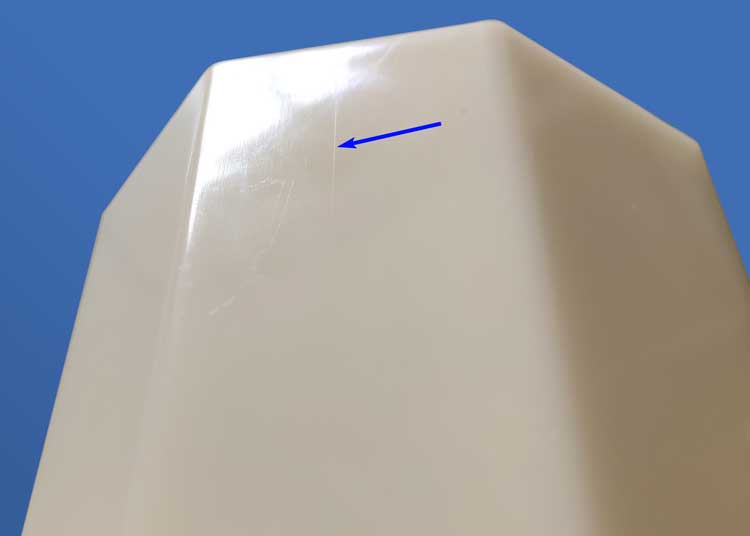 Anyway, you will not see the weld line from other angles, if it is not under light reflection.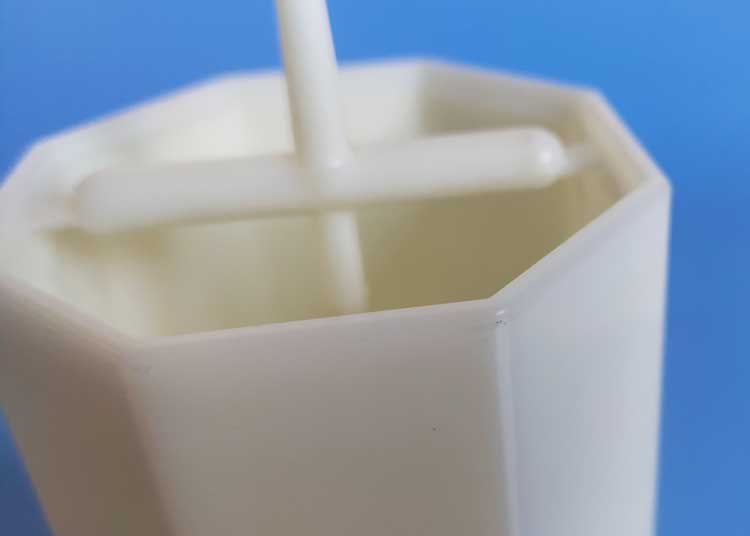 Rounded corners on sharp edges
Sharp edges are not good for hand touch, appearance, and it gets worse for chrome plating because it weakens the adherent strength of plating on the corner area.
If you look at the pictures closely, you will see there are rounded corners on all inside and outside edges.