This is a precision CNC  machined part, the outer diameter is knurled with teeth. Parts are black anodized in accordance with MIL-A-8625F. The coating thickness is required to be 0.07-0.12 mm.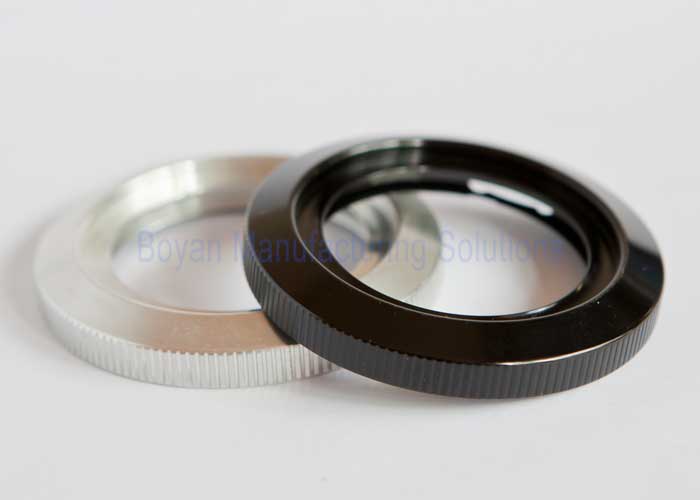 This part has very high aesthetic requirements, the appearance should be free of flaws and highly consistent in color and glossiness. Even a pinpoint tiny spot of flaw is not acceptable. Stringent quality control measurements are taken from incoming material inspection to all the remaining manufacturing processes.
Part specification
| | |
| --- | --- |
| Material | Al6061-T6 |
| Size (inch) | OD 2.25″ x width 0.45″ |
| Tolerance for key dimension (inch) | 0-0.005″ |
| Finish | Black anodize, MIL-A-8625F |
| Processes | Turning, milling, Knurling |
We conduct 100% visual inspection several times during the production cycle
These parts require even and consistent machining marks. As a consequence, polishing is not allowed, which will destroy the consistency of the "circular brushed texture".
100% piece by piece visual inspections are being conducted during and after the manufacturing processes. If we find any parts with scratches, dings other visual flaws, we will scrap them in most cases. These visual inspections take place when:
After turning process-100%
After milling process-100%
After anodizing process-100%, intensive
Before shipment-first a 5% lot inspection, if flaws are found then it goes to 100%
Some details
Small chamfers everywhere
This is a rectangular hole for installing circuit board, and the edges need to be rounded with a small chamfer. These are all made by CNC machines but not by hand polishing, so as to ensure better geometrical consistency and more appealing appearance.
Every sharp edge has such small chamfers if not otherwise specified, this is not only for a nice appearance, but also for comfortable hand touch.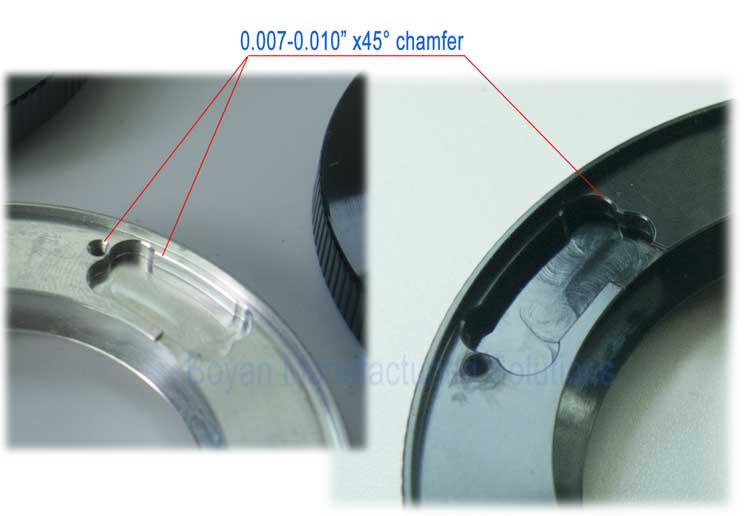 Glossy black anodizing
The color and glossiness need to be highly consistent. The anodizing is the most critical and difficult process among all.
Knurled teeth, they have been slightly polished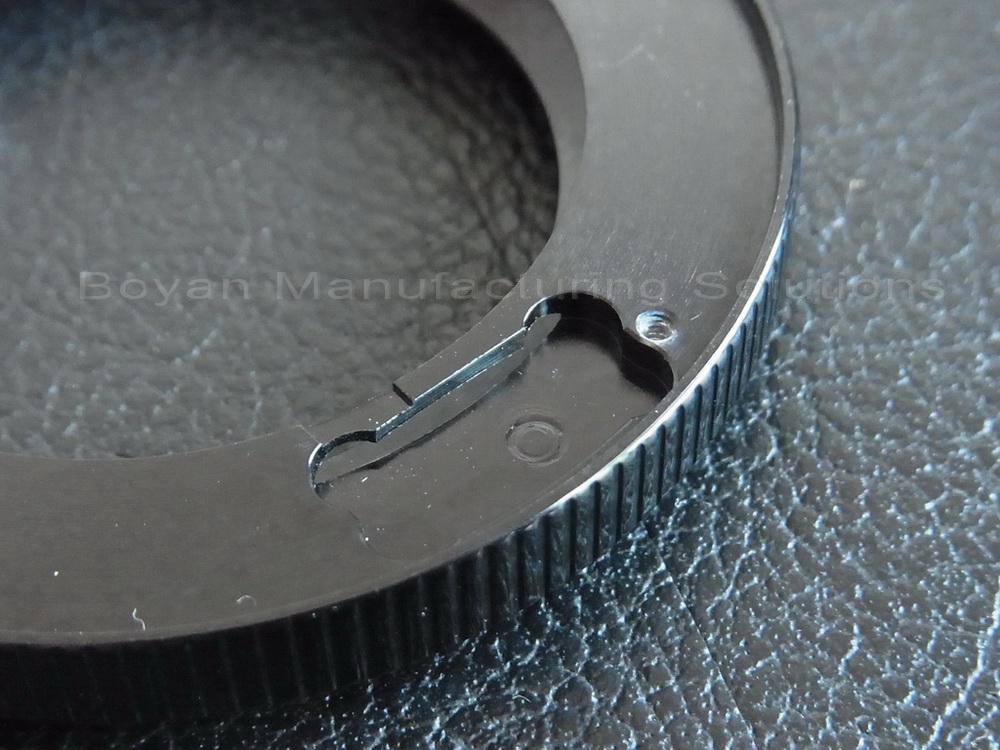 No burrs allowed
Particularly in this area.