TPU injection molding of a mobile phone side skirt
This part is to seal the side of a  mobile phone with the material TPU, a rubber-like material.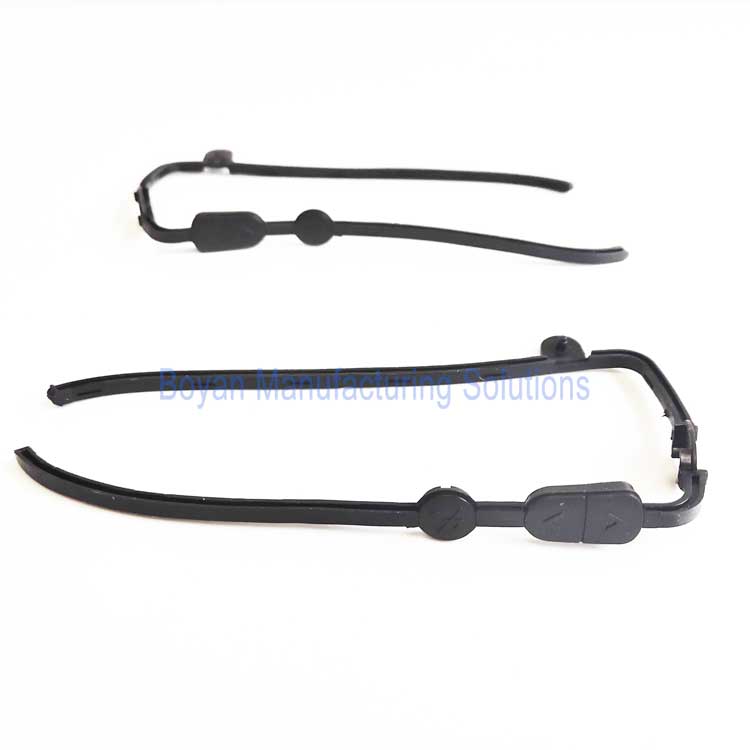 The challenge of using TPU
TPU has too high flowability, this means that in order to avoid molding flash, the mold must be made to great accuracy, the gap between all components need to be less than 0.01mm. In order to do so, we used high-speed CNC milling and slow speed EDM wire cutting to machine the mold. As a consequence, the mold cost is higher than average mold costs.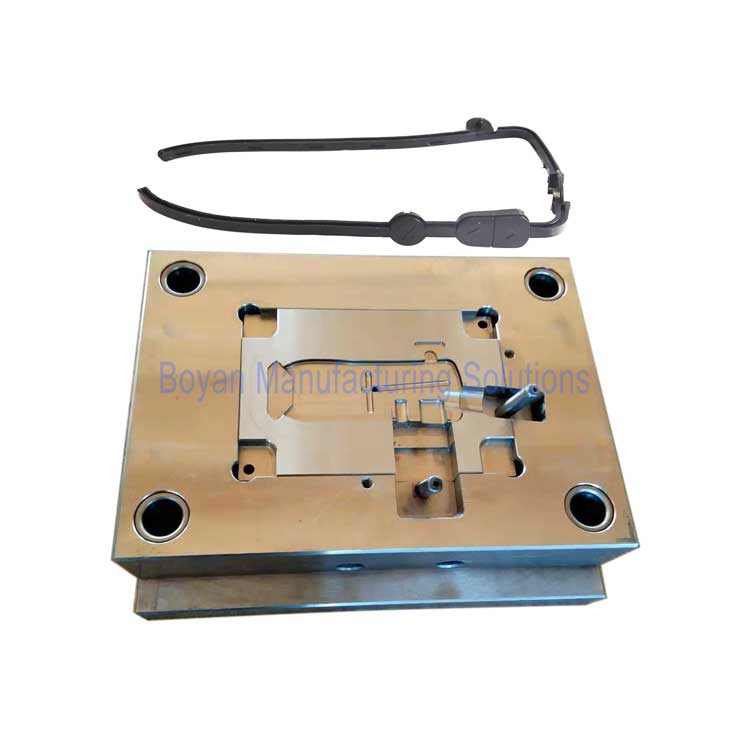 At the same time, air venting still needs to be properly designed to avoid air trap. This is somewhat more important for TPU injection molding.
The mold steel is H13 pre-hardened.
Mold cost: $2,300
The mold cost is $2,300, mold steel H13, one cavity.
Mold/part specification
| | |
| --- | --- |
| Mold steel material | H13 |
| Product material | TPU |
| Cavity number | Single |
| Mold type | Cold runner |
| Mold base | Self-made |
Fine details
There are a lot of fine details on this part that needs to be made precisely in order to get a good sealing of the phone. See below the 2 pictures.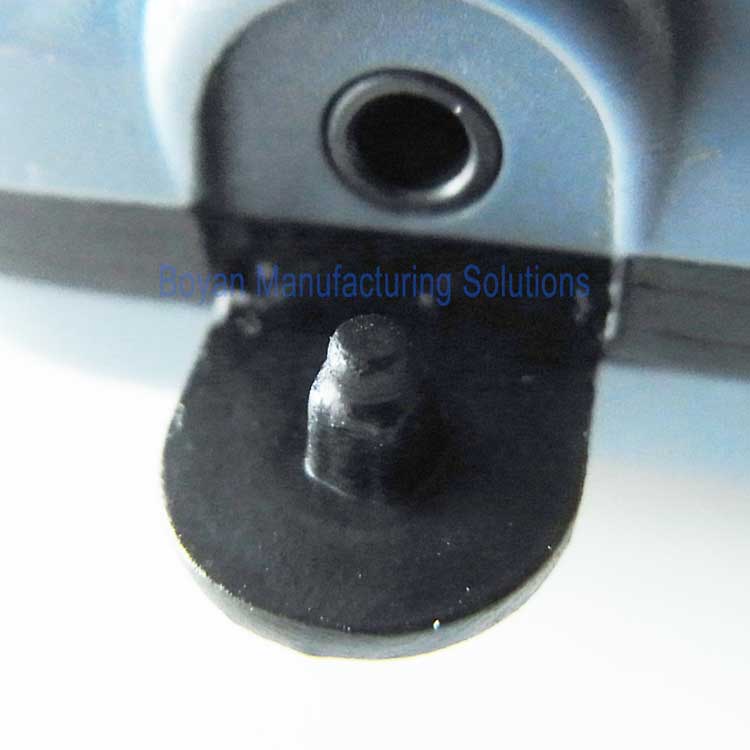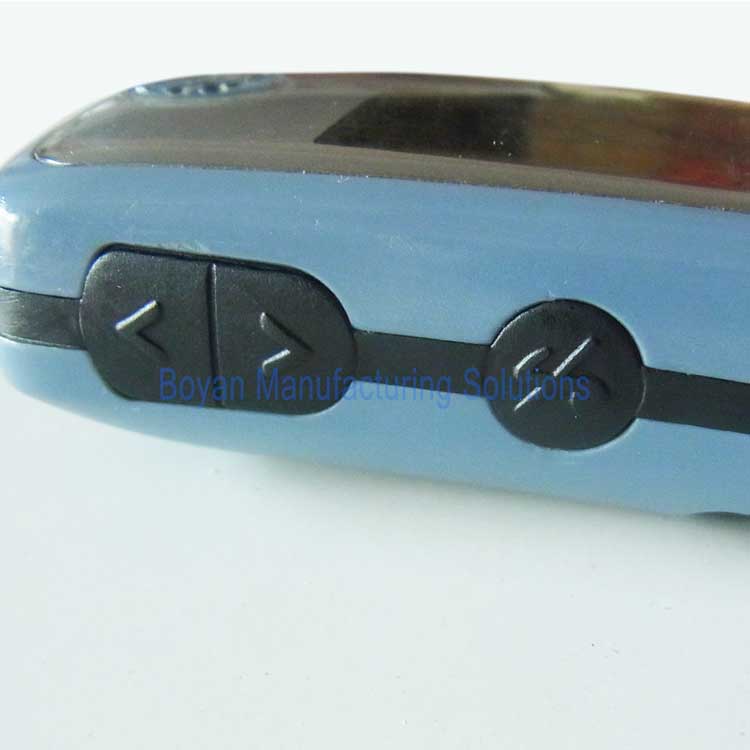 Here is a short video to show the injection molding process: