TPE overmolding
of a power tool handle
This is a power tool handle done by TPE overmolding on a substrate of PA6+GF30.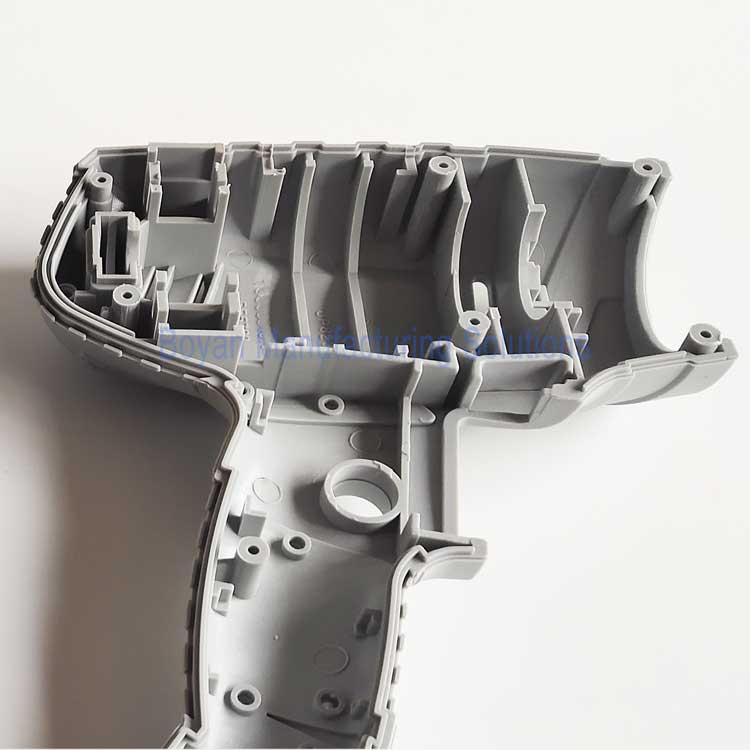 There are small grooves on the substrate locating near the edge of the TPE area, the purpose is quite straightforward, which is to create mechanical interlocks to help improve the bonding strength.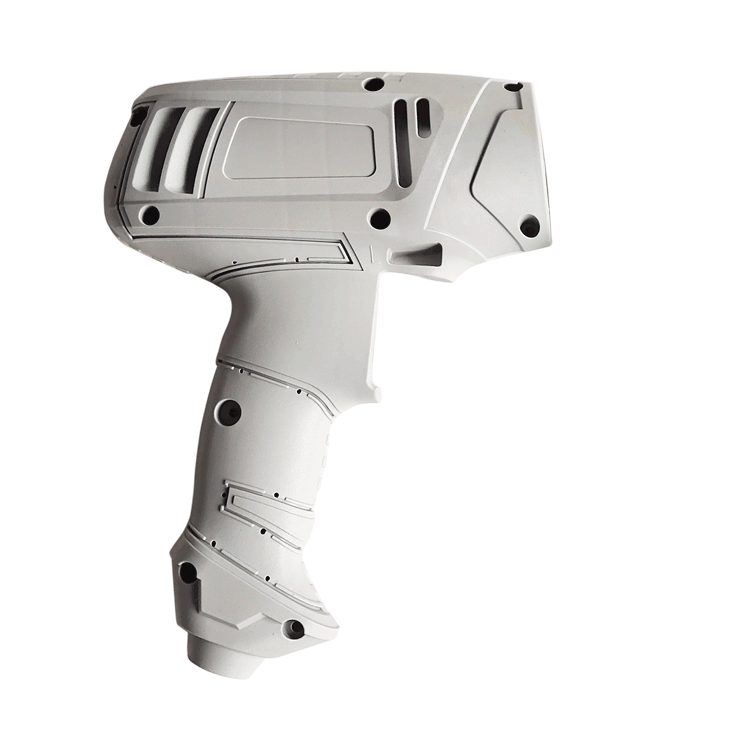 These parts are produced in regular horizontal injection molding machines. First, the substrates are molded, then after a few days, the substrates will be used for the overmolding with the second mold. This process is done manually.
The substrates shall be kept clean, free from dirt, debris, oil, and mold release agents before being used. However, we do not heat the substrates, even in winter. We can still get a good adhesion strength.
As you can see, the overmolding is quite nicely done, there are almost no peeling, frayings, flashes and delamination found.
Part specification
| | |
| --- | --- |
| Cavity material | H13, P20, 718H, S136, 2738, 1.2344, etc. |
| Product material | TPE, PA6+GF30 |
| Cavity numbers | Single or multiple |
| Mold structure | Cold runner, hot runner |
| Mold base | Standard, self-made. |
| Lead time | 30 to 45 days |
Mold cost: $10,000
2 molds are required, one for the substrate, the other for the TPE over-molding. Each mold has 2 cavities
The mold material is 718H.
A short video: