The Varied Landscape of Injection Molding Machine Brands in China
The landscape of injection molding machine manufacturers in China is extensive, encompassing a wide range of manufacturers across various tiers. This diverse ecosystem is dynamic, subject to fluctuations driven by market competition and industry advancements.
Industry reports and market surveys suggest that China is home to a multitude of injection molding machine manufacturers, numbering in the hundreds. These manufacturers span different sizes and levels, comprising first-tier, second-tier, and third-tier brands. It's important to note that this figure is a rough estimate, and the actual count may surpass this approximation.
This article provides concise insights into some of China's top-tier injection molding machine manufacturers. For those seeking more comprehensive information, further research online is recommended.
Founded in 1966 and headquartered in Ningbo City, Zhejiang Province, the Haitian Group specializes in the production of injection molding machines. They have made a name for themselves by prioritizing precision, efficiency, energy conservation, and environmental responsibility in their product line. With models ranging from 86 tons to 1,000 tons, Haitian caters to a wide range of industries, including automotive, home appliances, packaging, and medical equipment.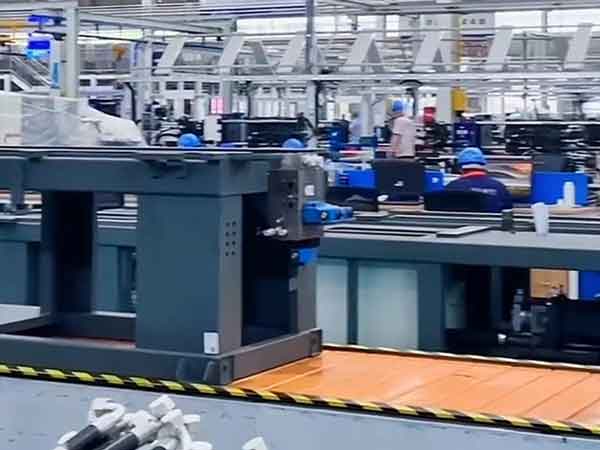 In 2022, Haitian reported an operating income of 12.308 billion yuan (1.687 billion USD), with 7.916 billion yuan coming from domestic sales and 4.392 billion yuan from exports. Their domestic market share for large injection molding machines exceeds 60%, while small injection molding machines account for over 15% of the market.
Haitian's flagship offering is the 6,600-ton pure two-platen injection molding machine, capable of injecting over 300 kilograms of PE in a single cycle.
Haitian's dominance in the market is a testament to its mature models, a well-established market network, and a reliable after-sales system. However, it's worth noting that their pricing strategy leans towards the lower end of the spectrum, and their configurations may not match those of other top-tier brands. The utilization of domestic or lower-end components can occasionally lead to reduced machine performance and stability, making Haitian a suitable choice for some but not always the optimal one.
Founded in 2002 and headquartered in Shunde District, Foshan City, Guangdong Province, Yizumi is dedicated to the production of cutting-edge injection molding equipment, offering a diverse range of products, including injection molding machines, die-casting machines, rubber injection molding machines, and robots.
Versatile Applications: Yizumi's product range finds applications across a multitude of industries, including household appliances, automotive, cosmetics, and medical equipment. They have gained the trust and admiration of customers by prioritizing high quality, efficiency, energy conservation, and environmental responsibility. In 2022, Yizumi reported an operating income of 3.68 billion yuan (504.4 million USD), showcasing its substantial presence in the market.
A Notable Feat in 2022
Yizumi made a significant stride in 2022 by delivering its largest machine, an 8,600-ton marvel, showcasing their capability to cater to diverse manufacturing needs.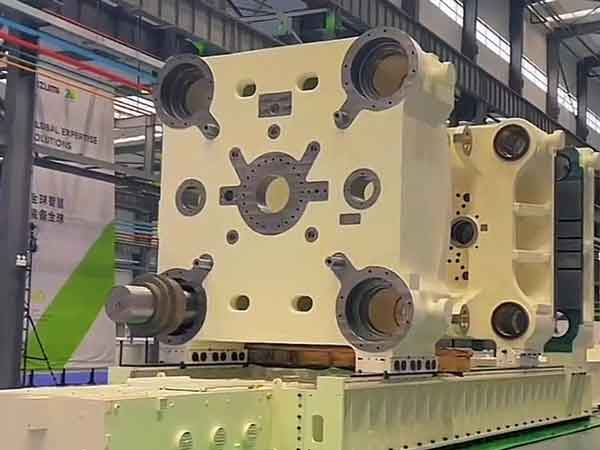 Advantages of Yizumi:
High-End Configuration: Yizumi's machines boast a higher configuration compared to many peers. They utilize imported components such as computers, hydraulics, and electrical appliances, ensuring superior machine performance and stability.
Precision and Transparency: These machines excel in producing high-transparency products, such as acrylic and PC items. Their injection molding precision results in smooth product surfaces.
User-Friendly Design: Yizumi machines are lauded for their user-friendly design, simple maintenance, energy efficiency, environmental friendliness, and low noise.
Considerations with Yizumi:
Premium Pricing: It's important to note that Yizumi's machines come at a relatively higher price point, which may not align with the cost-effectiveness requirements of some low-end or high-volume products.
Limited Variety: Yizumi primarily focuses on small and medium tonnage machines, which may not suit the needs of certain specialized or large-scale production requirements.
Sales and Service Network: Yizumi's sales and service network may be relatively less robust, potentially posing challenges for customers in remote areas or regions with lower demand.
Chen Hsong is a venerable player in the injection molding machine industry, boasting a rich history that spans over 6 decades since its establishment in 1958. The company is headquartered in Hong Kong and has consistently delivered a wide range of injection molding machines, catering to diverse industries from automotive and home appliances to 3C electronics, toys, packaging, and more.
A Comprehensive Portfolio: Chen Hsong's product line-up is truly comprehensive, covering a spectrum of specifications and machine types. Their offerings range from the diminutive 20-ton micro machines to the impressive 6,500-ton ultra-large machines. This diversity ensures their equipment finds applications across various sectors, meeting the demands of industries far and wide.
Setting the Standard for Quality: Chen Hsong has garnered trust and accolades from customers by prioritizing high quality, efficiency, energy efficiency, and environmental responsibility in their machines. The company continues to push the envelope by innovating technology and introducing groundbreaking products like two-platen, all-electric, and multi-material machines. These innovations have played a pivotal role in advancing the plastics industry.
Toy Industry Focus: One notable area where Chen Hsong shines is in the toy industry. Their series of injection molding machines, including the cutting-edge MK6 series and the SPARK AE all-electric series, are tailor-made to meet the high-precision, high-quality, and efficiency requirements of toy manufacturers.
In the fiscal year spanning from April 1, 2021, to March 31, 2022, the company achieved an operating income of HK$2.729 billion (349 million USD). This impressive financial performance underscores Chen Hsong's enduring commitment to excellence in injection molding machinery.
LK Technology Holdings Limited, founded in 1979 and headquartered in Hong Kong, is a distinguished manufacturer specializing in die-casting machines, injection molding machines, and CNC machining centers. LK has earned recognition for its commitment to high precision, efficiency, energy conservation, and environmental responsibility in its machinery.
Versatile Molding Solutions: LK's injection molding machines, under the Lijin brand, possess the versatility to process a wide array of materials, including ABS, PP, PC, PVC, and more. These machines find application in diverse industries, spanning automotive, electronics, home appliances, medical equipment, and plastic parts for food packaging.
Diverse Machine Models:LK offers a range of injection molding machines, including two-platen types, toggle type clamping, multi-station types, all-electric machines, and direct-pressure type clamping. This diversity ensures that manufacturers can find a suitable solution tailored to their specific needs.
Die-Casting Expertise: LK's revenue in 2022 amounted to HK$5.362 billion (685.7 million USD), with a substantial portion stemming from their die-casting machines. These machines, especially the 6,000 to 12,000-ton super-large die-casting units, play a pivotal role in manufacturing integrated structural components for electric vehicles. Notably, these components are akin to the structural elements found in Tesla cars, underlining LK's significance in the automotive industry.
Borch Machinery Co., Ltd., known as Borche, is a high-tech enterprise with a focus on designing, manufacturing, and selling high-precision, energy-efficient, and environmentally friendly injection molding machines. Established in 2003 and headquartered in Guangzhou, Borche has earned a reputation for delivering machinery that excels in precision, efficiency, energy conservation, and environmental responsibility. Their machines find applications across a wide spectrum of industries, including transportation, medical, electronics, home appliances, building materials, and environmental protection.
Diverse Product Range: Borche's product range boasts an impressive diversity, offering injection molding machines with main clamping forces ranging from 10 tons to 4,500 tons. These machines also cover a wide injection volume spectrum, from 25g to a staggering 150,000g.
Production Excellence: With two major production bases in Guangzhou and Hangzhou, Borche has a combined area of approximately 180,000 square meters and a workforce exceeding 900 employees. Notably, they possess the world's most advanced modern digital processing center, with a remarkable annual production capacity of 15,000 units.
Financial Performance: In 2022, Borche achieved a total operating income of 1.467 billion yuan, underscoring their financial stability and presence in the industry.
Tederic Machinery, a globally recognized manufacturer and solutions provider of injection molding machine equipment, has been a driving force since its establishment in 2003. Headquartered in the Hangzhou Economic and Technological Development Zone, Tederic operates two major production bases: Hangzhou Headquarters and Huzhou Heavy Machinery, collectively covering an impressive factory area of 150,000 square meters and employing over 1,000 skilled professionals.
A Focus on Precision, Efficiency, and Sustainability: Tederic's injection molding machines are synonymous with precision, efficiency, energy conservation, and environmental responsibility. These machines set the standard for quality and versatility, catering to various industries and applications.
Diverse Machine Portfolio: Tederic's machine portfolio includes the groundbreaking DREAM series, ranging from 45T to 4000T, representing national first-class energy-saving injection molding machines. Additionally, the Dream J series stands out, designed for ultra-large (up to 450,000 grams) and ultra-high-pressure applications, exceeding 250MPa injection pressure. These specialized machines excel in the production of PE pipe fittings, inspection wells, pallets, and large plastic parts like trash cans and car bumpers.
Strong Financial Standing: In 2022, Tederic reported a total operating income of 1.186 billion yuan (162.6 million USD). Notably, domestic sales revenue accounted for 60.23% of the total revenue, amounting to 714.2616 million yuan, while foreign sales revenue contributed 39.77% with 471.6358 million yuan.
Welltec Machinery Limited, a Sino-Hong Kong joint venture, has been a prominent name in the manufacturing of fully automatic computer injection molding machines and associated equipment since its inception in 1986. The company is headquartered in Dongguan City, Guangdong Province, and operates from two major production bases in Dongguan and Wuxi. With an expansive total area of approximately 200,000 square meters and a workforce of nearly 1,000 skilled employees, Welltec Machinery has emerged as one of China's significant players in the realm of plastic machinery production.
A Wide Range of Capabilities:Welltec's injection molding machines exhibit impressive versatility, with injection volumes spanning from 43g to a remarkable 300,000g. Furthermore, they offer mold clamping forces ranging from 25 tons to 4,000 tons, featuring over 90 specifications and more than 100 styles. The company's annual production capacity exceeds 5,000 units, reflecting their commitment to meeting diverse industry needs.
Kaiming Engineering, established in 2003, is a prominent national high-tech enterprise dedicated to the research and development, design, production, and sales of injection molding machines. The company's headquarters are located in Foshan City, Guangdong Province. Kaiming Injection Molding Machine Group operates two major production bases: Yanbu Pingdi, Nanhai, Foshan, and Leping Industrial Zone, Sanshui. These expansive facilities cover a total area of 500,000 square meters and employ over 1,200 skilled individuals.
Commitment to Precision and Sustainability: Kaiming's injection molding machines are celebrated for their precision, efficiency, energy conservation, and environmental responsibility. They have set the industry standard for excellence, catering to a wide range of industries and applications.
Comprehensive Machine Range: Kaiming offers a comprehensive range of injection molding machines, with machine clamping forces spanning from 25T to an impressive 3688T. Their injection volume capabilities range from 20g to a substantial 50,000g. With an annual production capacity exceeding 8,000 units, Kaiming consistently meets the demands of the market.
Concluding China's Injection Molding Machine Manufacturers
In conclusion, China's injection molding machine manufacturers, including the ones that have been mentioned above, have made significant contributions to the global industry. These companies have excelled in precision, efficiency, and innovation, catering to various sectors with their versatile machine portfolios. Their remarkable financial performances underscore their market impact. Kaiming, with its substantial production capabilities, further reinforces China's leadership in the field. Together, these manufacturers exemplify China's prominent role in shaping the future of injection molding technology.