Clear plastic round plates
These are 2 types of clear plastic round plates, one is flat, the other is a bit convex.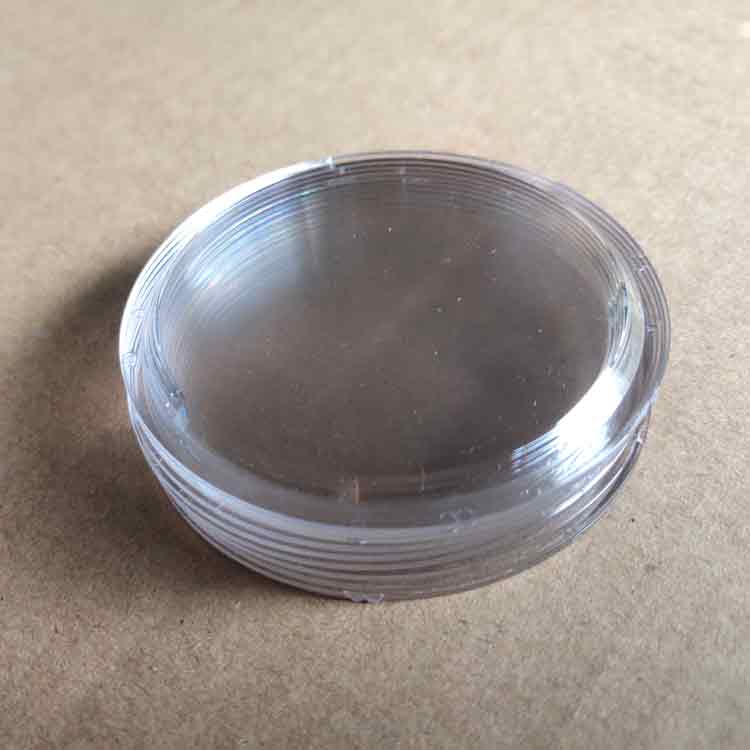 They are 60 mm in diameter, the flat pieces are 2mm thick, while the convex ones are 1mm thick.
For transparent plastic thin parts, it is easier to check whether there are surface blemishes (like scratches) by stacking together, this will make the blemishes more noticeable.
Injection mold cost: $2,850
Cavity number: 2+1 (family mold)
Mold steel: 718H
Lead time: 40 days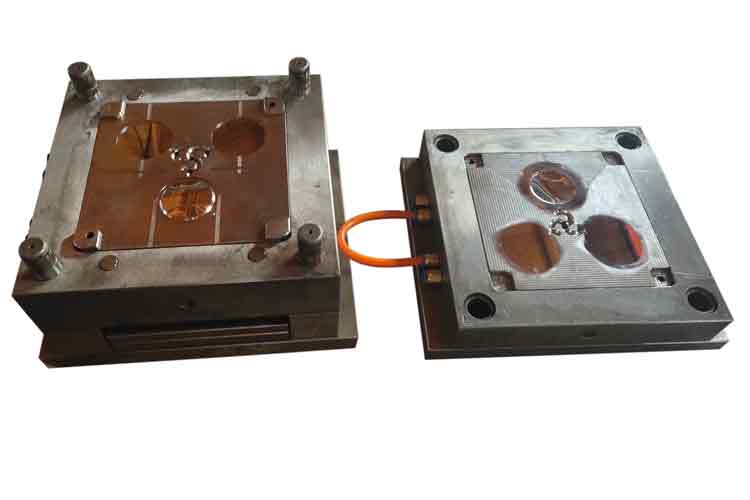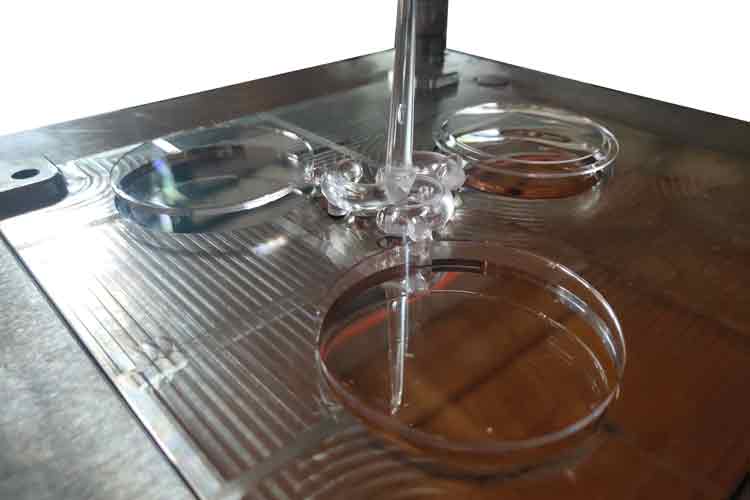 For injection molds of clear plastic molds, the molds need to precisely machined and polished to a mirror-like finish, the reflected image from the polished surface should have not distortion. Only by doing so, when you look through the transparent plastic parts, the image will not distort.