Simple plastic end cap with low mold cost
This plastic injection molded end cap is to seal a tube-liked part. It needs to have hand pressed-in fit, so it cannot be too tight nor too loose. Therefore, the outer diameter of the cap is critical and should be within tolerance.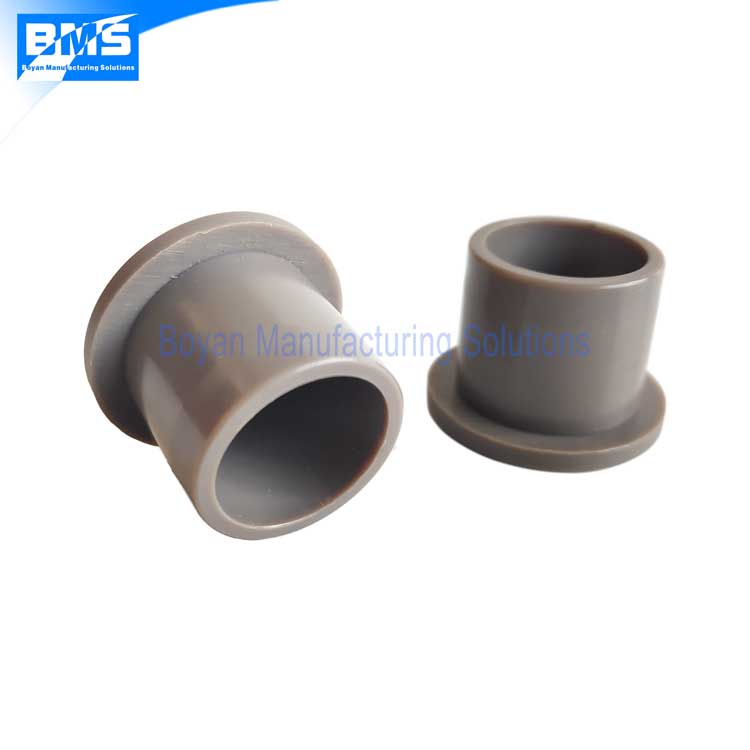 Mold/part specification
| | |
| --- | --- |
| Cavity material | P20 |
| Product material | ASA |
| Cavity numbers | 4 |
| Part size | Dia. 27* length 21mm, 2mm wall thickness |
| Mold base | Self-made. |
| Lead time | 30 to 45 days |
There is a tapered area designed on the side of the end cap, this does not only serve as the draft angle for injection molding, but also for easy insertion to the mating part.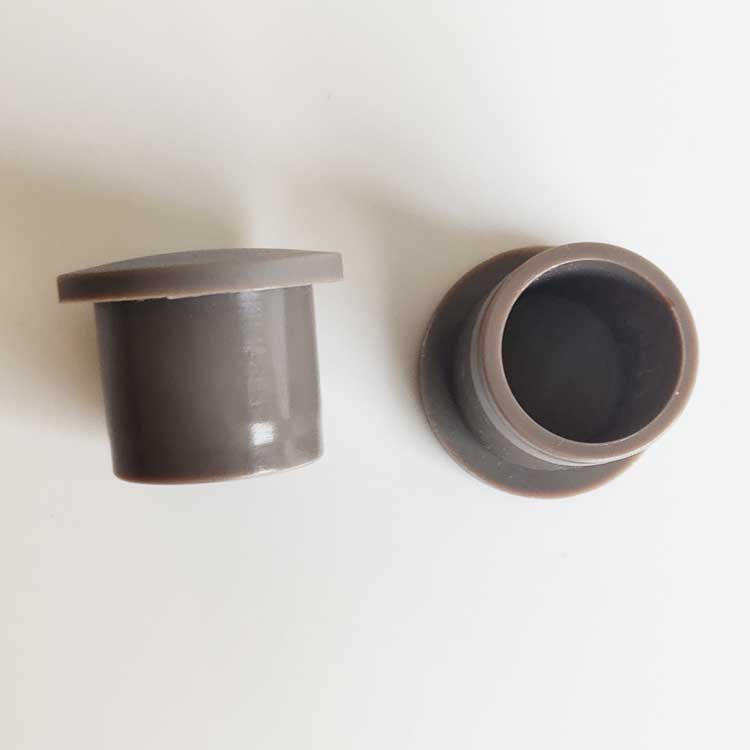 Mold cost: $500
This is a simple and easy mold, so the mold cost is only $500, with 4 cavities, and the mold material P20.
Generally speaking, end caps are used in a wide variety of applications for purposes of sealing, decoration, or structural purposes. They also come in many forms. some have outer or inner threads, some have secondly processes of slitting and folding (like for water bottle caps).
The material ASA
The material ASA (Acrylonitrile styrene acrylate) is an improved form of ABS, it has great weather resistance, better mechanical properties, and it is widely used in the automotive industry.
Mold design
The gate is designed at the backside so as to avoid unpleasant marks on the outside surface.
Below is the picture showing where this end cap is used: