Double-wall plastic mug with handle for home and office use
This is a double wall plastic mug with a handle made of PP or ABS. It keeps the drink cold or hot longer. It's lightweight and is convenient for home and office use. You can use it for both hot and cold drinks.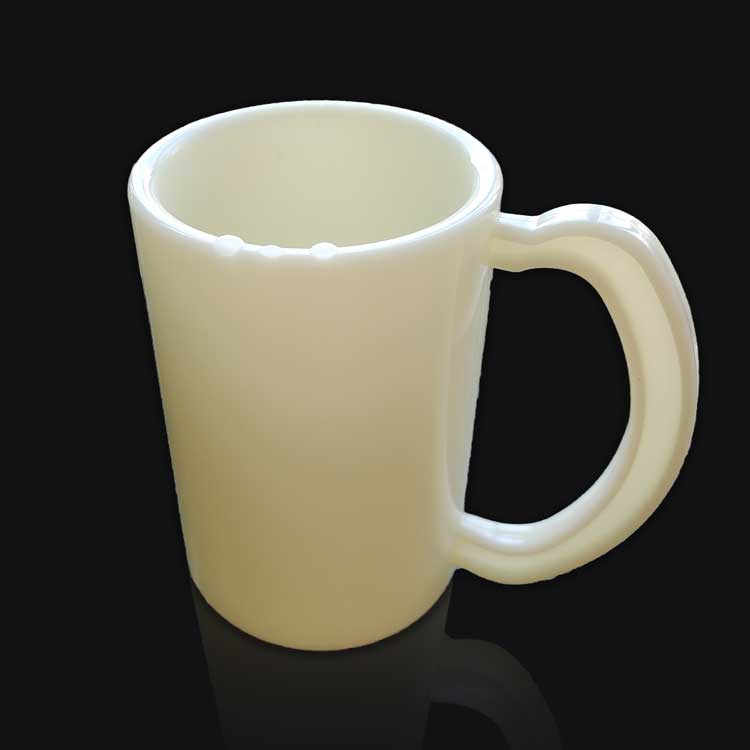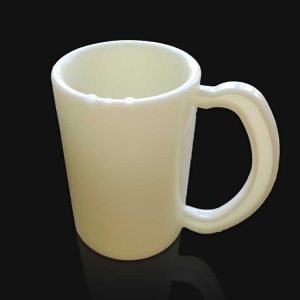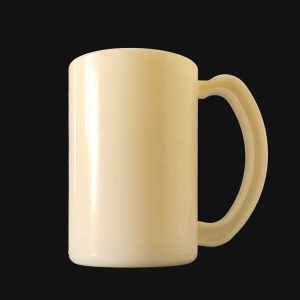 Part specification:
Material
ABS or PP (BPA free)
Temperature range for usage
PP: 0-120℃ for hot and cold drinks

ABS: 0-70℃ for cold drinks only

Dimensions
Diameter 75 mm * Height 113 mm
Weight
97 grams
Capacity
320ml / 10.5 oz
Color
custom colors available
Logo
custom logo, pad printing
Unit price
$1.03 to $1.90 depending on the quantity, FOB Ningbo
MOQ
600 pcs
Packaging
120 pcs in a carton, 67*57*50 cm, net/gross weight: 11.7/14.2 kgs
Production capacity
3600 pieces per week+20 days for production and shipment arrangement.
Part dimensions: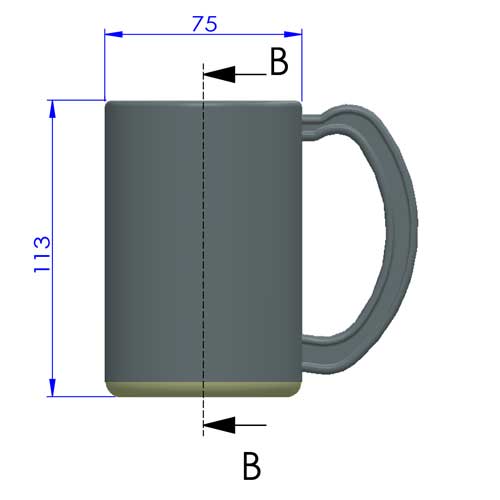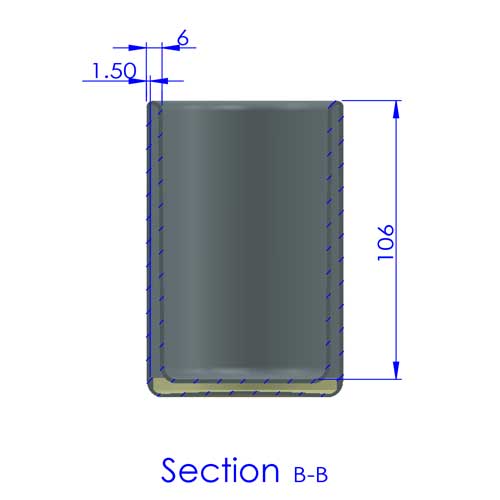 Critical features:
Most double-walled plastic cups have the welds designed on the top, and this is not ideal for hygiene and not comfortable for mouth touch.
While for this cup, the sidewall is designed straight to allow the welds to be on the bottom. This way, the lip area of the cup is kept smooth and clean.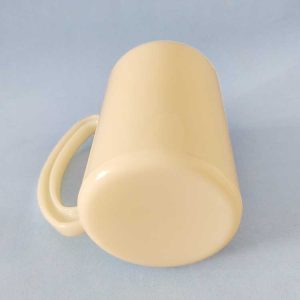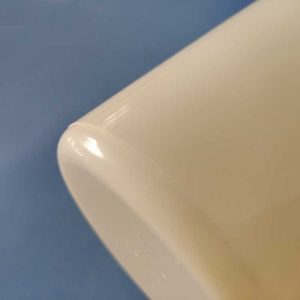 The weight of this cup is only 97 grams (3.4 oz), which keeps it handy for home and office use.
You won't feel the cup is too hot when you pour hot water inside, but rather you will feel it gradually gets warm after 1 or 2 minutes. The heat insulation is within a proper level, so when you drink hot coffee, it cools down in about 5 to 10 minutes. Overly efficient heat insulation is not ideal for drinking hot drinks because it cools down too slowly.
There are 2 materials available with this cup, they are PP or ABS.
With ABS, the cup looks more glossy and the feel is a bit harder, but we only recommend using it for cold drinks. The PP cup has a more dull finish, it can be used for both hot and cold drinks, it can even be used in a microwave oven.
Injection mold cost: $6,500 (2 molds)
We are capable of making molds for custom designs at competitive prices, below is the mold information for this cup.
Cavity number: 1
Mold steel: 718H
Lead time for mold production: 40 days
The double-walled plastic cups are more difficult to be made than single-walled ones. Since the mold structure is a bit complicated (a lot of side actions), the mold is made with one cavity only. Here are 2 pictures of the molds.