Custom sheet metal enclosure for power supply
This is a custom sheet metal enclosure used for the power supply. The material is zinc-plated steel. There are PEM studs and nuts mounted on the plates.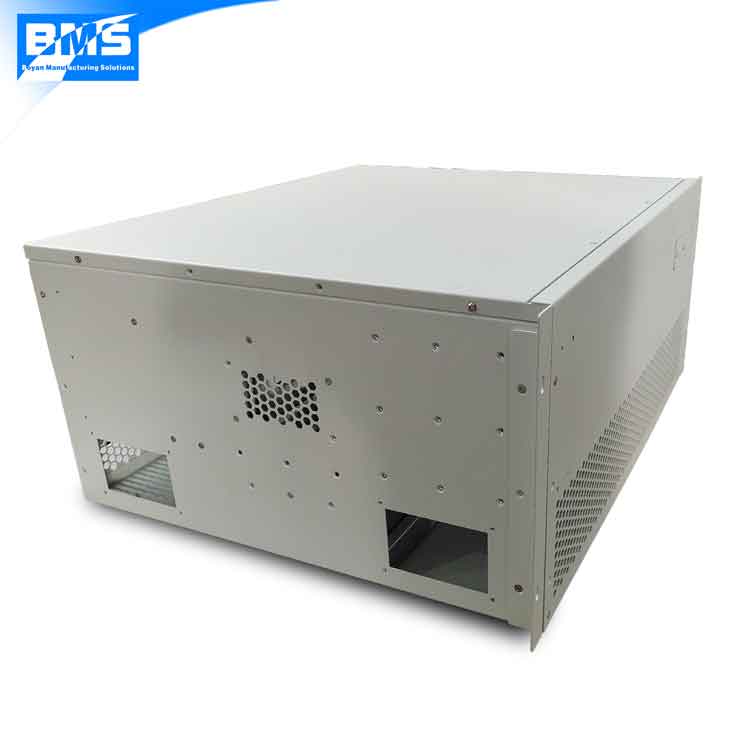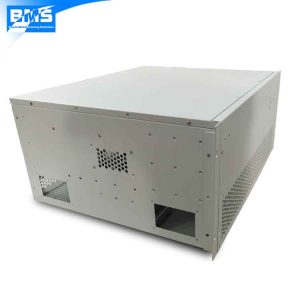 Part specification
Dimension: 550*490*310mm
Material: Zinc-plated steel, 1mm thick
Finishing: Powder coating, light grey
Critical feature
The inside structure is a bit complicated, this requires higher precision fabrication and assembly. Here are 2 pictures showing the inside view of the enclosure.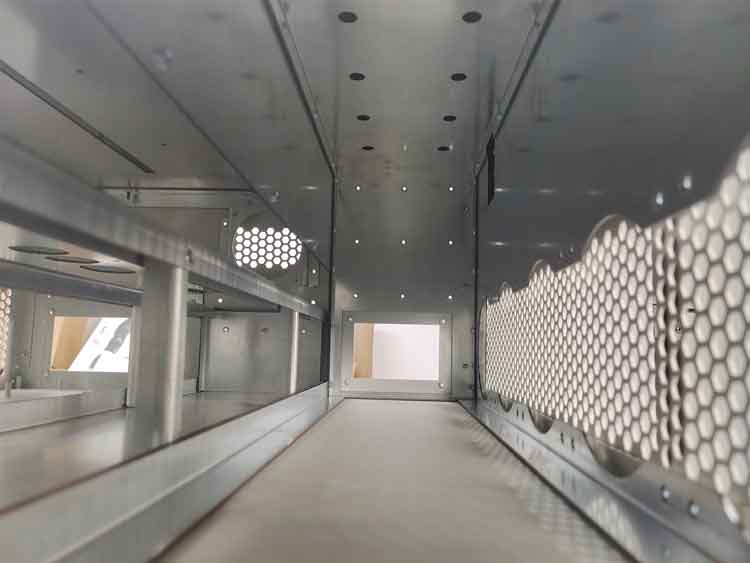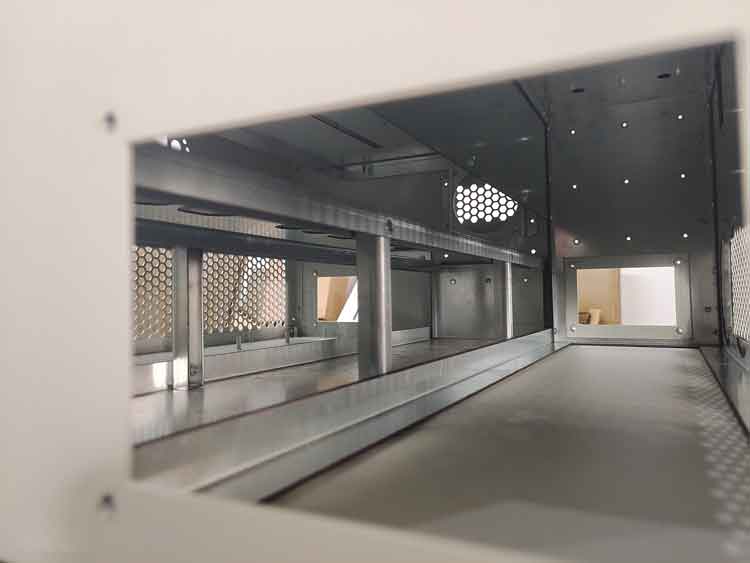 There are PEM nuts and studs installed on the mounting plate. The PCB board will be assembled on this mounting plate.