2 color injection-molded plastic thimble for DIY sewing
This plastic thimble is ideal for hand sewing DIY crafts. It consists of 2 materials (colors). The soft material (TPE) makes the finger fit more comfortable while the hard material (ABS) keeps the hardness required when pushing it against the needle.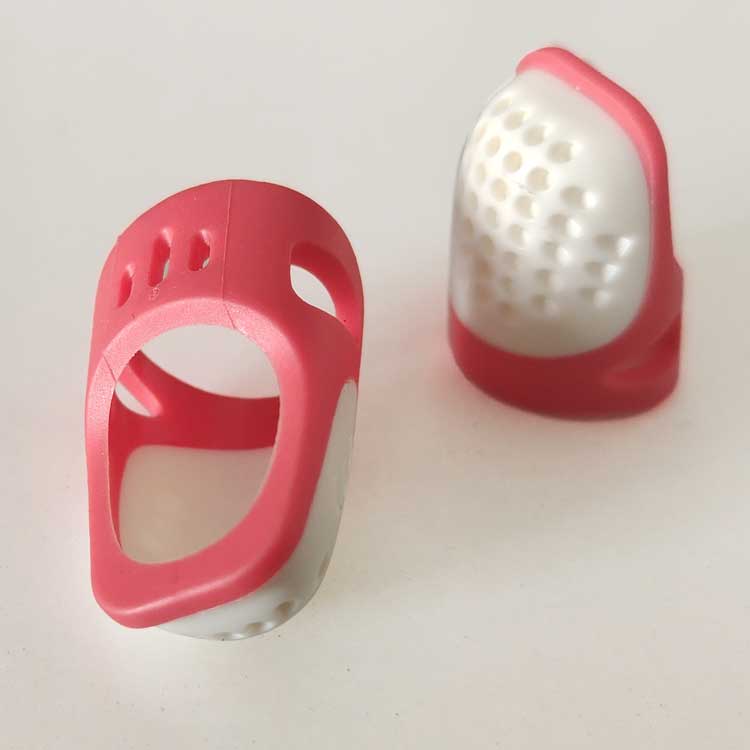 Part specification:
| | |
| --- | --- |
| Material | ABS and TPE (red in the picture, rubber-like soft material) |
| Sizes | 5 different sizes |
| Manufacturing process | Overmolding (first the white substrate, then the red TPE overmolding) |
| Mold information | 2 molds, 4 cavities each |
| Mold price | $5,700 for 1 size (2 molds) |
Critical features:
Multiple sizes are available.
Opening on the top for the extending of nails.
Soft material for comfort touch of fingers.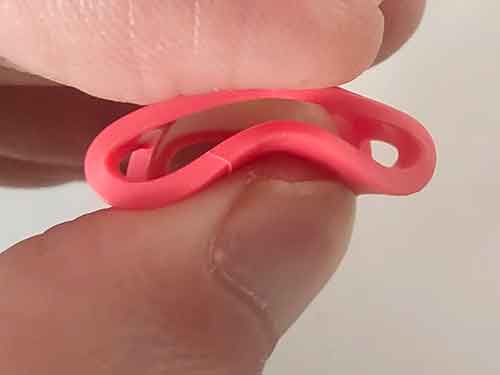 2 injection molds for production
The first mold is to produce the substrates (ABS, white color part shown in the pictures)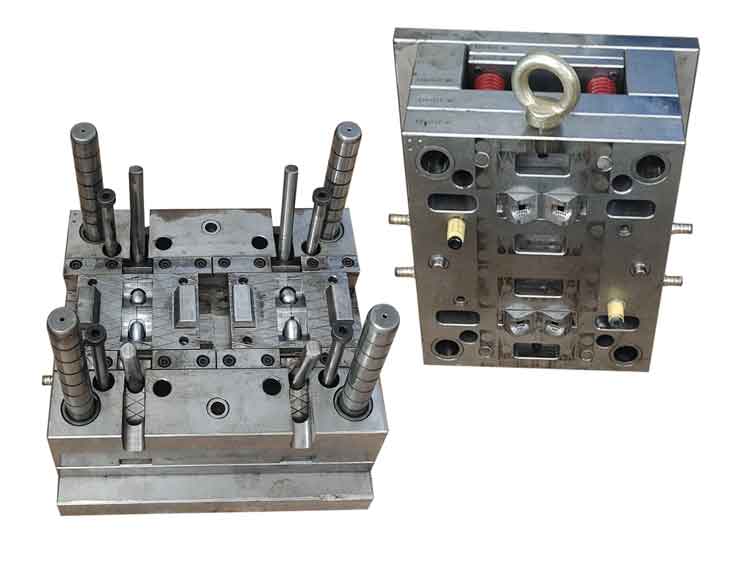 The second mold is to do the TPE overmolding upon the ABS substrate. The soft material is then combined with the hard material on this product.
.