Small rectangular spring with one end bent extension
This is a small rectangular spring made of 1.0 mm stainless steel 201, one end is bent at 90 degrees.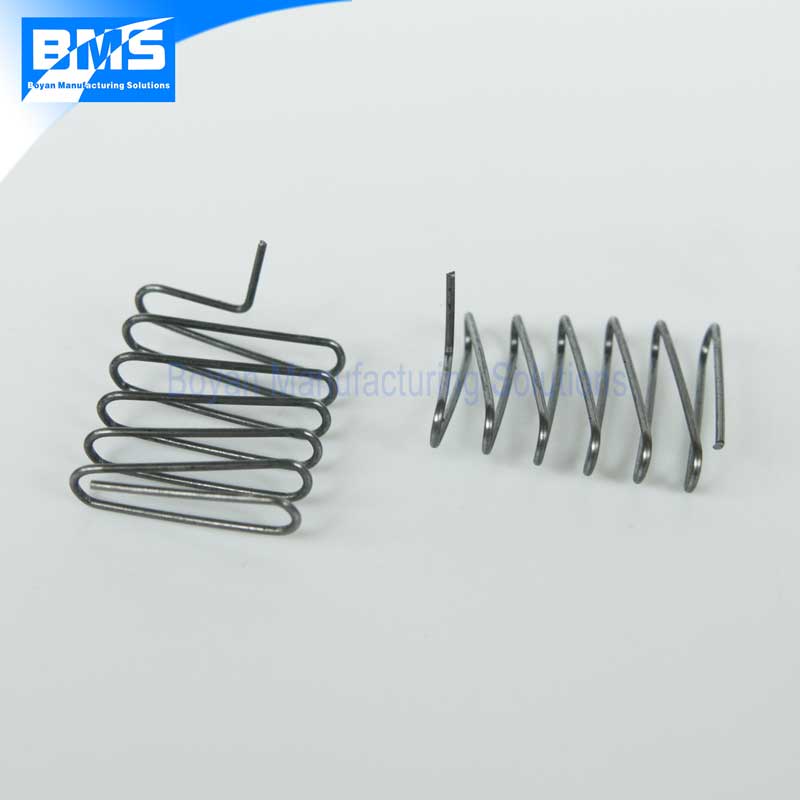 Part specification
Wire diameter: 1.0mm
Product size: 23*5*35mm
Material: Stainless steel SS201
Some details:
The springs may be a little twisted, but they are acceptable for their application
As you may see, it is difficult to make the rectangular springs flat, which means some of them may be a little twisted. The smaller the wire diameter is, the more difficult it is.