Small torsion spring with 2 ends bent at right angle
This is a small torsion spring, the 2 ends are bent at the right angle for proper functioning in its assembly.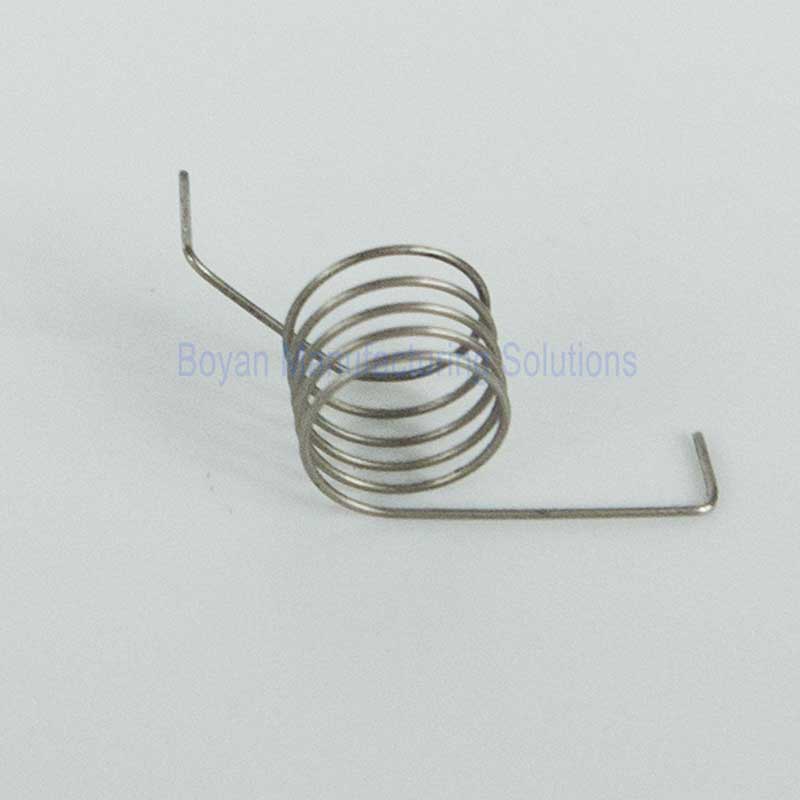 Part specification
Material: Stainless steel SS201
Wire diameter: 0.4mm
Product size: Dia. 5mm * length 12mm
This is a very small torsion spring, the diameter of the wire is only 0.4mm. We use probes for making this spring so as for better precision of shape is maintained.