Precision cnc machined small aluminum part
This is a small precision cnc machined part. Tight tolerance is required for the internal diameter.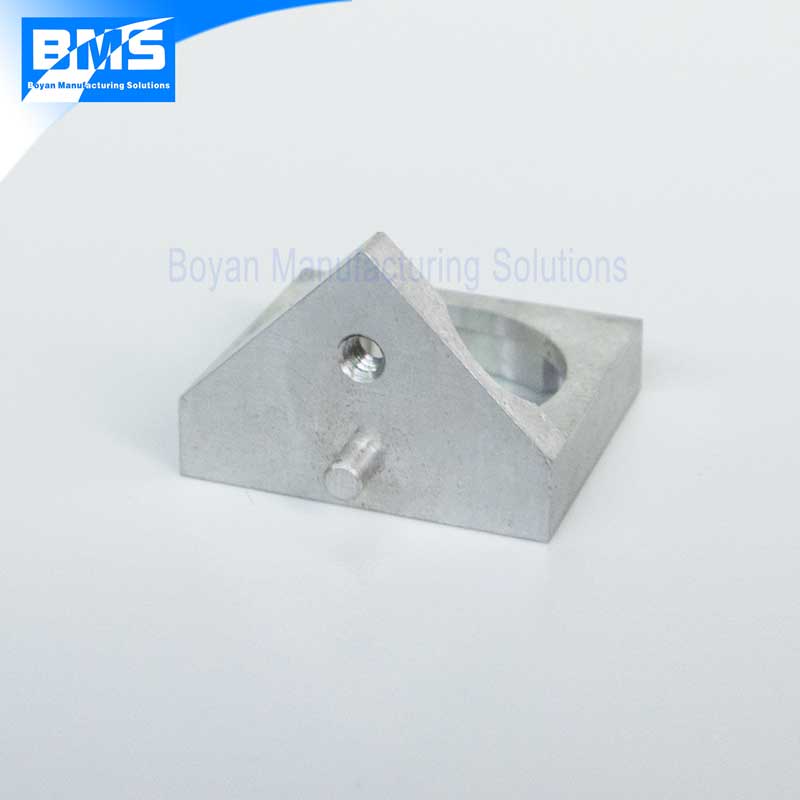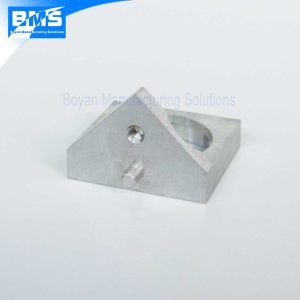 Part specification
| | |
| --- | --- |
| Material | Aluminum 6061-T6 |
| Size (mm) | L 20 x W 20 x H 15 (mm) |
| Tolerance for key dimension (mm) | +/-0.025mm |
| Finish | None |
| Processes | CNC milling |
Some details
All sharp edge rounded or chamfered
All sharp edges have been chamfered to 0.2-0.5mmX45° and burrs cleaned as required by the drawing.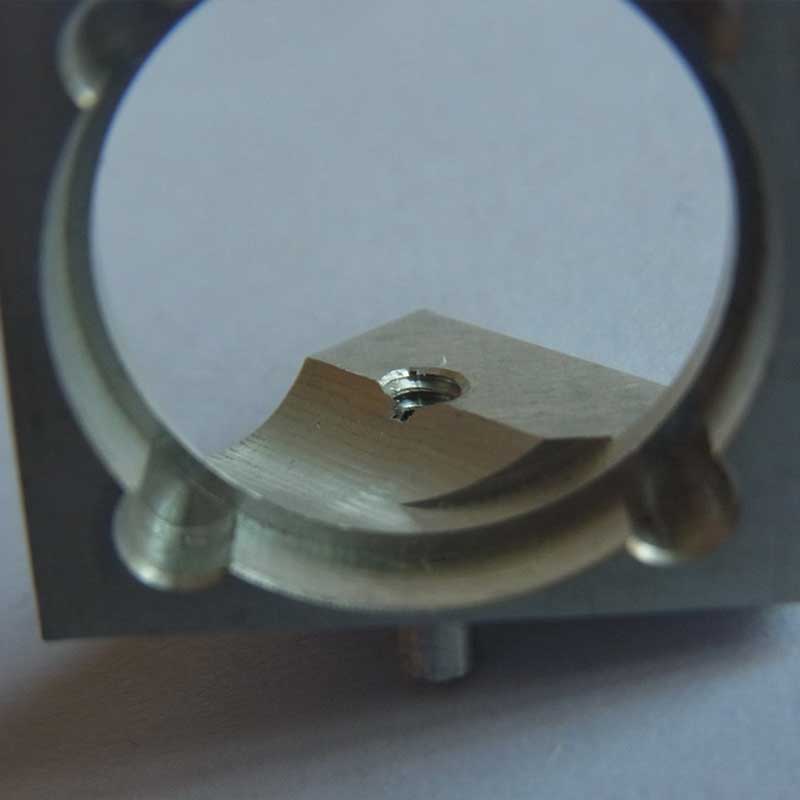 Multiple loading verses low price
Although this is a small component, but we need to load the part several times which makes the machining time longer. Well, this is not much of a big issue, the challenge is that at the same time, we still need to keep the price low without sacrificing the quality.
Tolerance on the ID
The tolerance is required not only on the ID, but also on the OD of the small extrusion.
Another similar small aluminum part