Custom wire forming and springs
When you want to find spring manufacturers or wire forming services from China, you do not only want lower prices, but also want easy communication and professional engineering support.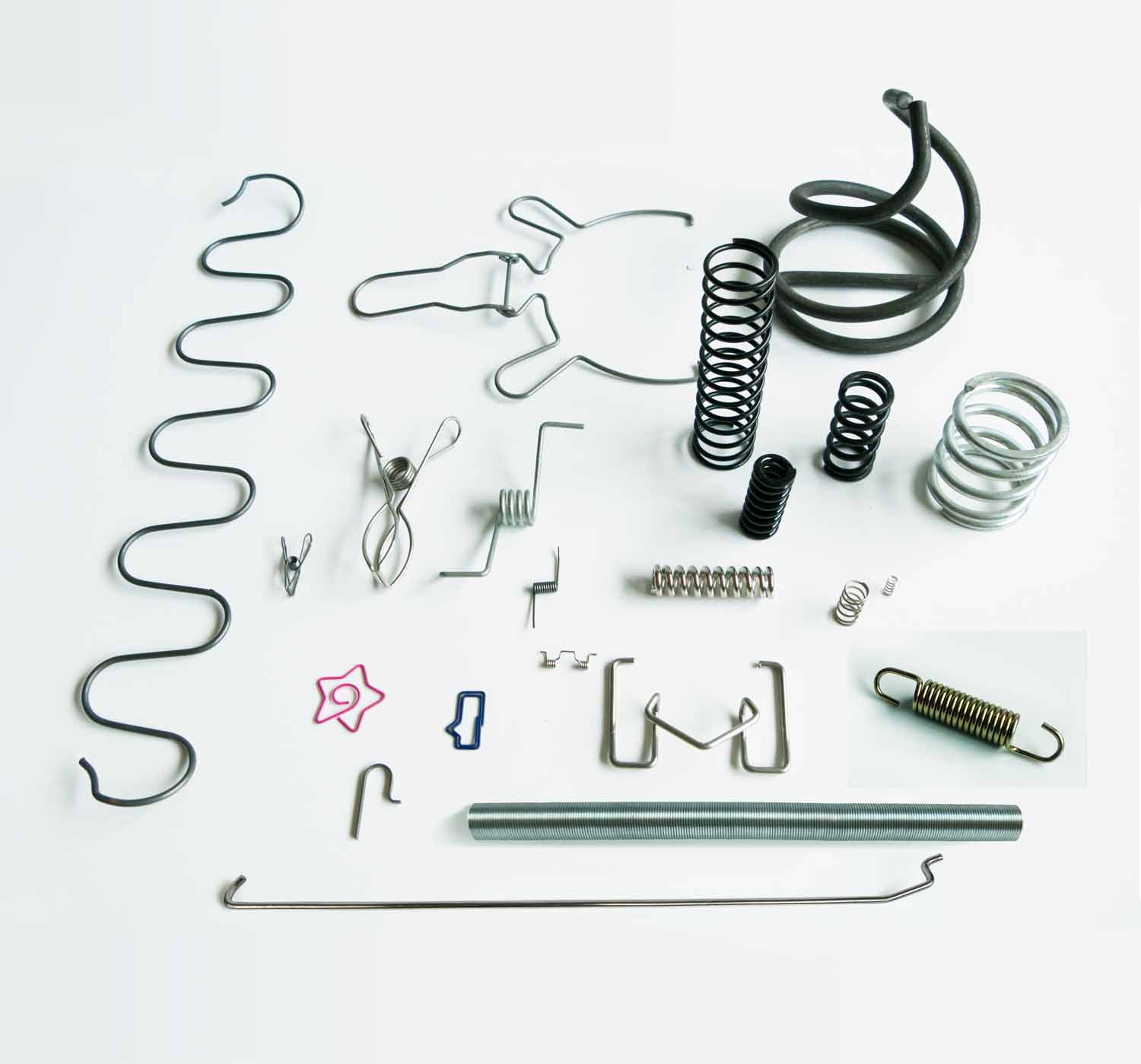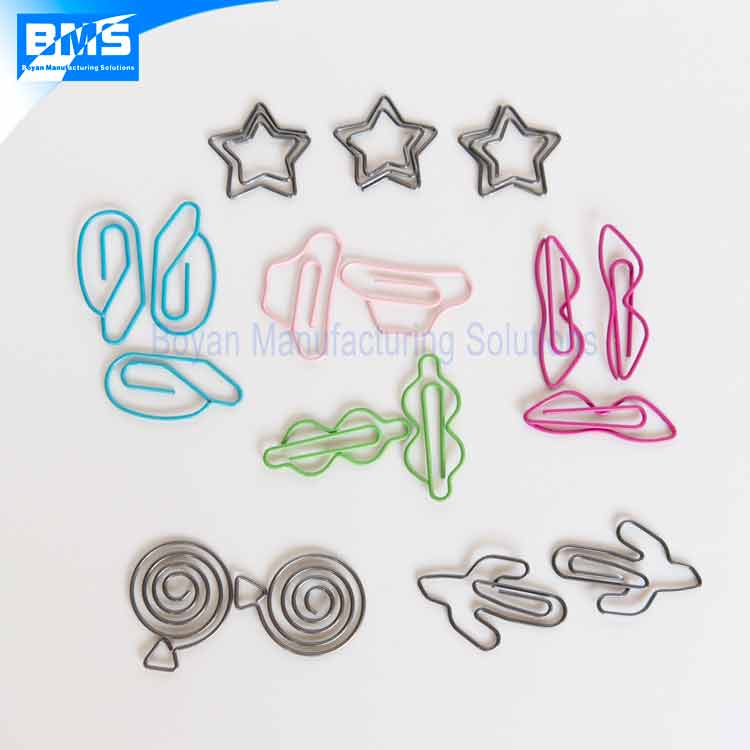 Custom wire paper clips
We can make custom wire paper clips according to your designs. The most used material is PVC coated crafts wire with 1mm in diameter.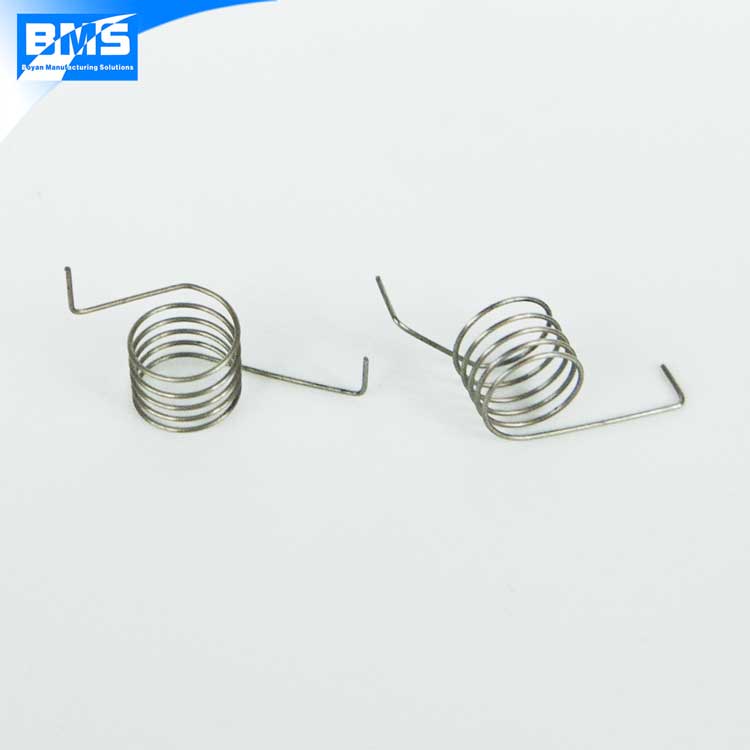 Small custom torsion spring
This is a small torsion spring made of 0.4mm stainless steel wire. The OD is 5mm.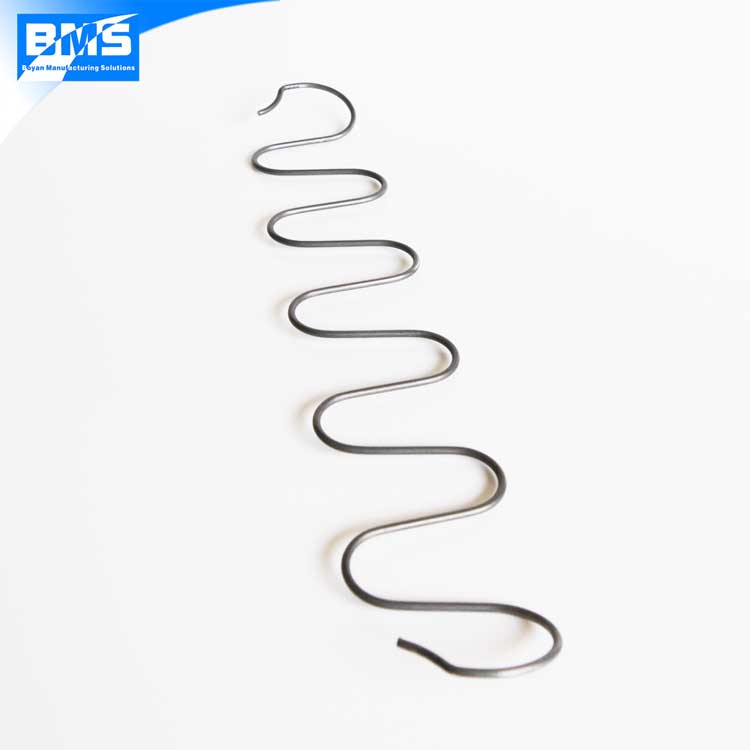 Custom zigzag spring
This is a custom zigzag spring made of 3.0mm spring wire. The 2 ends are made to the custom design.
Flat wire CNC bending
This part is bent from 6*1mm flat steel wire. We can bend flat wires to desired 3D shape just like round wires.
Our capabilities in wire forming and springs
We are capable of cold forming of the following materials:
Our products include the categories of:
We have all sizes of CNC machines to deal with the wire diameter of 015 to 16 mm. Please note that wires smaller than 0.3 mm or larger than 8 mm are considered more difficult to be manufactured.

The processes of working with us
Send us an inquiry
Please send us the drawings and quantities to be quoted. Include necessary information like the material spec, dimensional tolerances, surface coating. Explain us the usage of the part, and the mating component that the wire product will be attached to. This way we can understand better how it works and make sure it function properly.
Quote the pries
Place a sample order
Double check the drawings
Produce the samples
Place the production order
Frequently Asked Questions​
We understand your requirement and provide quality works.
Do you Provide any kind of Warranty ?
We certainly do. If you find the parts do not conform to the specs or have any quality issues within 3 months of their arrival date, please inform us with pictures indicating those issues. We will send you free replacements at our cost, including possible air freight charges.
What is your MOQ for orders?
There is no MOQ requirement from us, we take orders from 100 units to 1 million. However the production cost is quite low compared the tooling set up fee, so we recommend to product more than 1000 to 5000 units at a time to save money.
Looking to get your next wire forming job done?