Aluminum CNC machined and clear anodized part of camera glass retainer
This is an aluminum CNC turning and clear anodized part. It is a component used in a camera glass retainer. The clear anodization is in accordance with MIL-A-8625F. The coating thickness is 0.07-0.10 mm.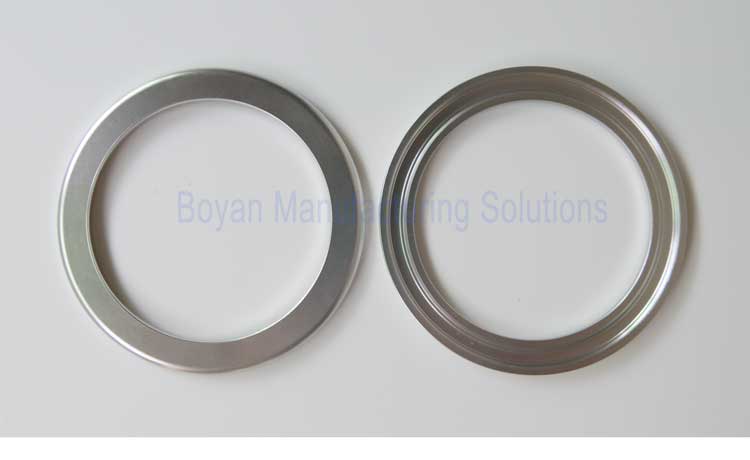 Part specification
| | |
| --- | --- |
| Material | Al6061-T6 |
| Size (inch) | OD 2.25″ x length 0.12″ |
| Tolerance for key dimension (inch) | 0-0.005″ |
| Finish | Clear anodize, MIL-A-8625F |
| Processes | Turning |
Repetitive 100% visual inspections
We conduct 100% visual inspections several times during the manufacturing processes and before the shipment. As you may or may not realize, for aluminum anodized parts with high aesthetic requirements, the most difficult part is the anodizing process. Thus we must check the parts carefully piece by piece, before and after this process.
Some details
Consistent glossiness and free of scratches
We need to make sure that the parts all look the same and have a pleasing look, and match the other components that goes to the same camera lens assembly.
Actually, no matter how carefully you do the anodizing process, there will always a certain percentage of parts that will look different and be rejected. Most of the rejection is caused by the anodizing process, but not other imperfections caused by machining processes.
As a consequence, we go to the anodizing factory every time when our parts are anodized, just to make sure everything is done properly and carefully, so the rejection can be minimized.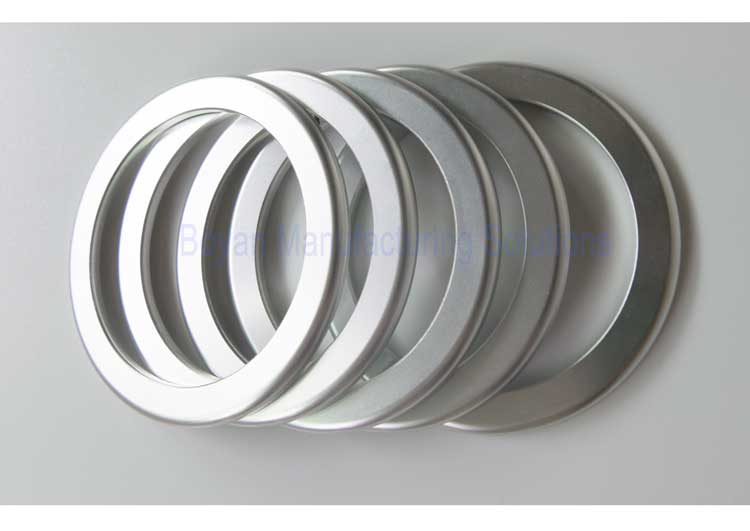 Smooth and sleek appearance, no visible flaws
Let's take a look from the side here, you will not see any abrupt transition, everything is smooth and sleek.
By the way, some flaws, like very slight scratches or dings, can not be easily seen from the top, but only be more visible looking from the side. This requires us to do the visual inspection carefully and thoroughly.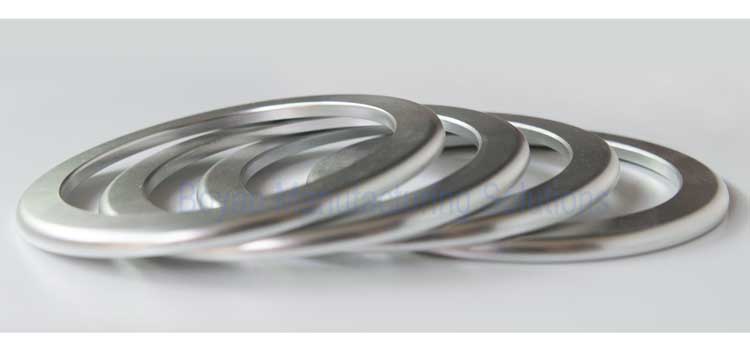 View from the back
You will find the shape of the back is also nicely made to the geometrical requirements.